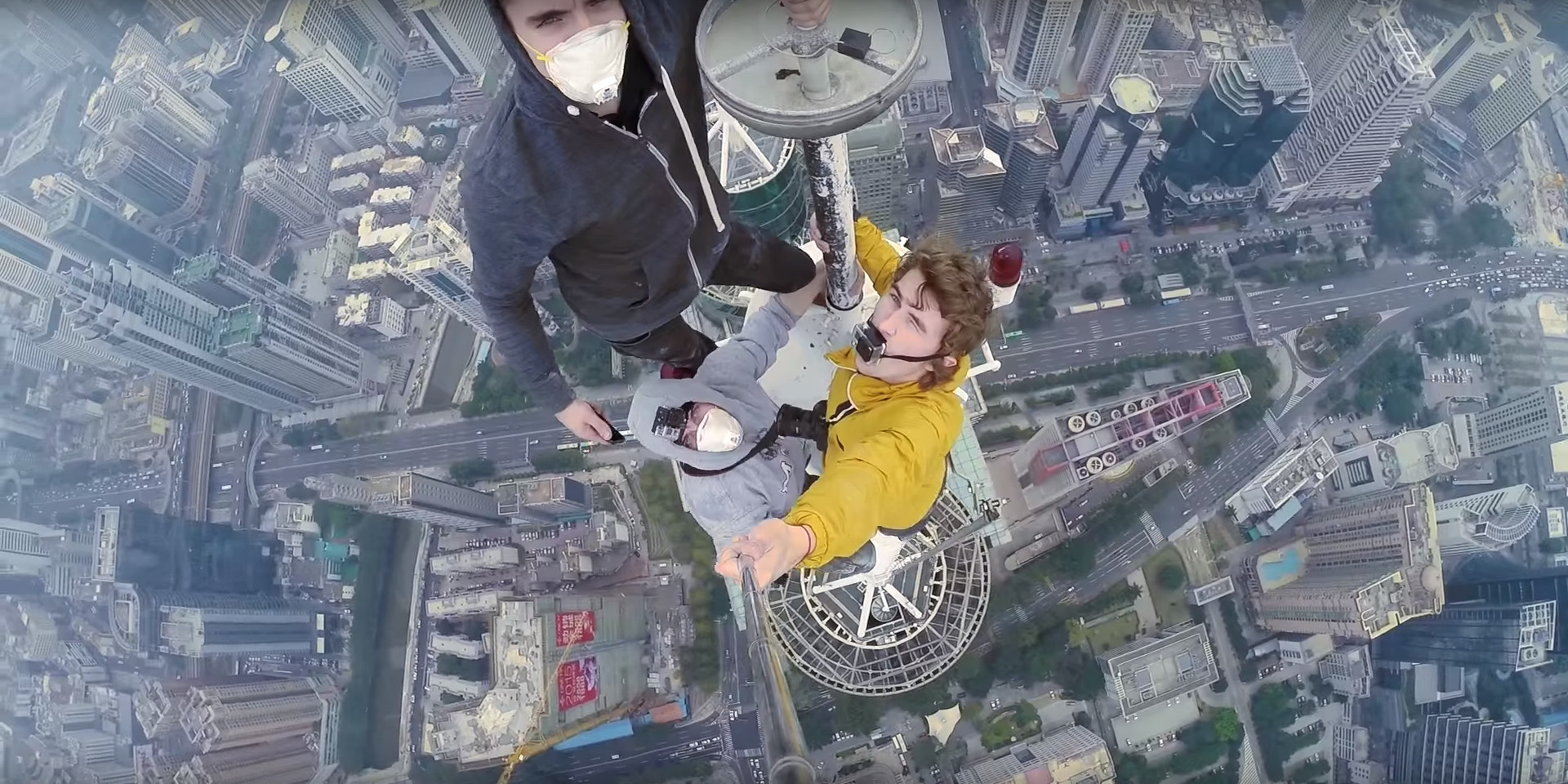 The team behind "On The Roofs" is at it again with another daring climb to the top of a Chinese skyscraper.
Vitaliy Raskalov, 23, is joined with two new faces - Vladimir Sidorov and Ivan Beerkus - to continue his project dedicated to urban exploration and photography.
In this video, Raskalov's team made their way to the tallest part of Shenzhen's third tallest tower, the Shun Hing Tower. Its highest point at the spire reaches up to just over 1,450 feet above ground.
Would you ever take part in anything like this?