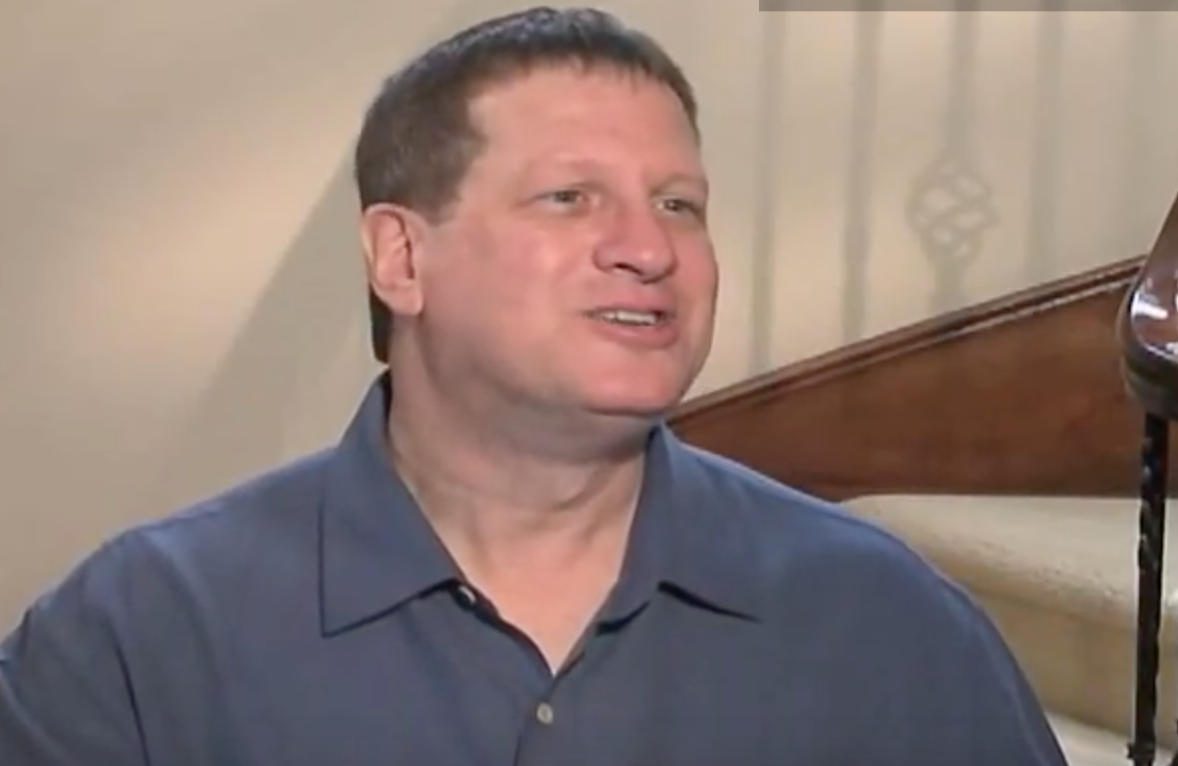 (Author Lee Strobel)
Lee Strobel, whose book "The Case for Christ" was made into a successful 2017 film and is now out on DVD, believes that the movie-going public is interested in more faith-based films.
"I think people are interested in faith-based films'," Strobel told MRCTV in an exclusive interview. "I know that Faye Dunaway, the Academy Award winner and Golden Globe winner and Hollywood legend, was actually looking for a faith-based film to be in because her Catholic faith has come alive in the last few years. She wanted to be in a faith-based film. That's positive to me when you see great Hollywood actors saying 'I want too be part of this. I want to play a role that makes a difference in people's lives that doesn't just entertain but has message of eternal significance.'"
Strobel's words are particularly poignant in light of recent scandals in Hollywood. Perhaps in the fallout from the Harvey Weinstein and other sex abuse scandals, La La Land will look to produce a more wholesome product, and more actors will get on board. He calls it "an exciting time" for faith-based films and argues that the movies themselves are getting better and better.
It also helps that faith-based films can make money. 2014's "Heaven is for Real" made $90 million on a $12 million budget. Faith-based studio PureFlix has had huge success with the "God's Not Dead" series of films."The Case for Christ" made almost $15 million on a  $4 million budget.  
"The Case for Christ" takes viewers through Strobel's investigation into the factual basis for Christianity's claims about Jesus Christ. An atheist and young reporter at the Chicago tribune in the 1980s,  Strobel sought to discredit Christianity by interviewing experts, checking facts, and gathering sources. Yet the more he researched, the more he convinced he became that the Bible was telling the truth about Jesus. Strobe then converted. 
"The Case for Christ" got high praise from audiences, and even good reviews from critics. 
"We were very enthused with the response that we got not only from Christians but from spiritually curios people who went to go see the movie and enjoy did as well," Strobel says. "I think there's a lot responsible for [the acclaim and popularity of the film]." 
"Our budget was not very much," Strobel adds. "This was probably under a $5 million movie. "This was more [about] the value was to tell an honest story, to balance heart and head - in other words, to have the apologetics, the evidential material in there about the Resurrection, but to balance that with the story of a marriage, and a father-son relationship, and a case I uncovered about the person blamed for shooting a police officer."
Strobel praises screenwriter Brian Bird and director Jon Gunn for giving the story subtlety: "The commitment to making characters more than just cardboard cutouts was important. I think that in some Christian films the atheists are pure bad guys and the Christians are pour good guys…There's an atheist [in "The Vase for Christ"] who comes across as a winsome character, we may disagree with him spiritually but he doesn't come across as a pure villain. I think that commitment to fleshing out the characters in a real way was important."
Equally important is the core message of "The Case for Christ," which is that faithful Christians are not afraid of facts, research and investigation - in fact they welcome it. Strobel: "In a culture where we tend to have been dealing with the effects of postmodernism - you have your truth and I have my truth - people these days are looking for something solid to build their lives on. Christianity, unlike other religions, challenges people to Investigate It. It's an investigable faith. The questions of did Jesus live, did he die, and was he reliably encountered afterwards are historical questions, most can be investigated just as you can investigate any historical event…If the resurrection of Jesus is not an actual historical event, you are fully justifiable in walking away from your faith. That's a bold statement. You don't see the in other religions. Christianity is unique in that it invites investigation."
Thank you for supporting MRCTV! As a tax-deductible, charitable organization, we rely on the support of our readers to keep us running! Keep MRCTV going with your gift here!