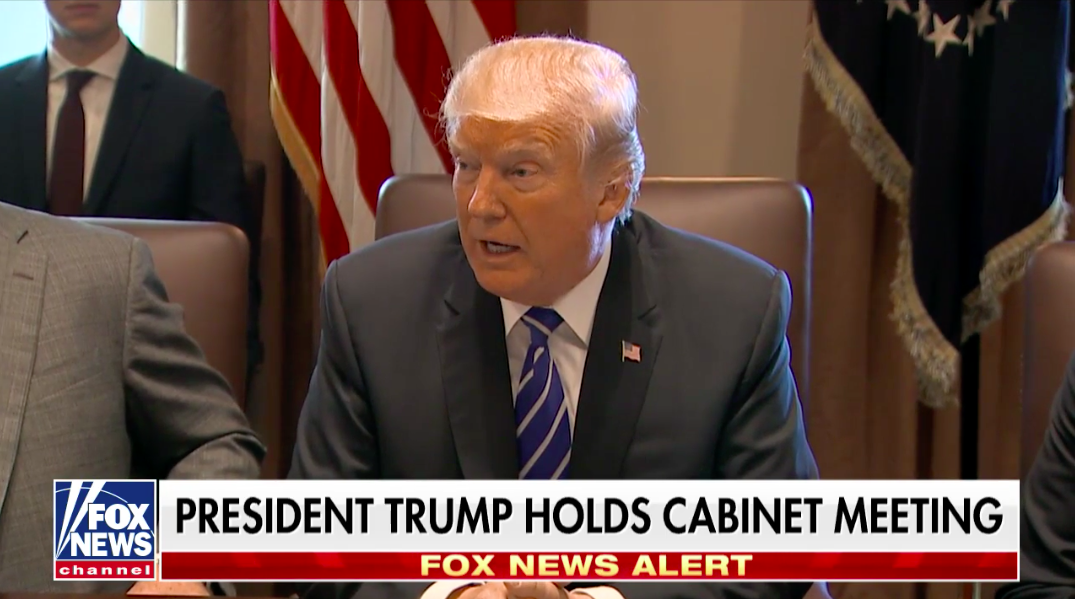 President Trump in a press conference on Monday said that a border wall is necessary, calling the southern U.S. border "rough territory" after a border patrol agent was killed and his partner badly injured on Sunday.
"We're going to have the wall," said Trump. "We need it. That's rough territory."
"That's where the drugs are coming in," he went on. "A lot of things are happening along the border – the southern border – and we're going to straighten it out."
"We have to stop the massive drug flow from pouring in," he added.
The President then offered his respects to the families of the agents who he said were "devastated" by the attack.  
Agent Rogelio Martinez, 36, was killed on Sunday after responding to activity in Texas' Big Bend area, MRCTV reports.
Martinez died in the hospital. Immigration officials confirmed that he was beaten to death with rocks.
His partner was also ambushed and reportedly struck in the head. He is now in the hospital being treated for his injuries.
The FBI is investigating the incident.
Assaults against border agents are up nearly 50 percent since last year, according to MRCTV. 
Thank you for supporting MRTV! As a tax-deductible, charitable organization, we rely on the support of our readers to keep us running! Keep MRCTV going with your gift here!
Sponsored Links