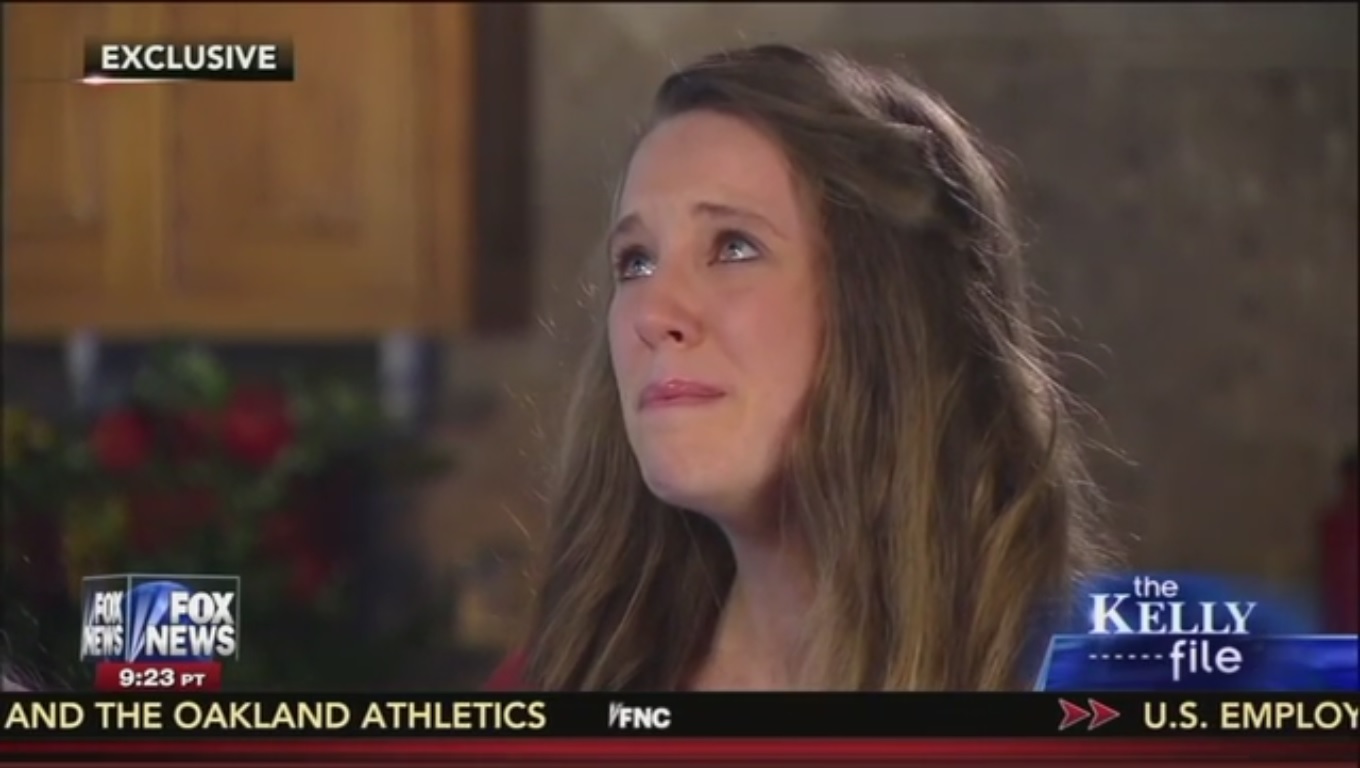 "Everything is distorted. We feel like our story is not being told," Jill Dillard told Megyn Kelly during an hour-long program that aired Friday night.
"Josh was a boy, a young boy in puberty, and a little too curious about girls," Jessa Seewald said. "And that got him into some trouble. And he made some bad choices, but, really, the extent of it was mild—inappropriate touching on fully clothed victims, most of it while the girls were sleeping."
As if the memories weren't bad enough, now this horrible happening has found itself on the world stage. Though the girls do identify as victims of this inexcusable abuse, they feel that the sensationalism by the media has hurt them far worse than their brother ever did.
"I see it as a re-victimization that's a thousand times worse," said Dillard, who was 12 at the time in question. "This is something that's already dealt with. We've already moved on. It's not the truth. Everything is distorted. We feel like our story is not being told."
She went on,
"The victims are the only ones who can speak for themselves. Now it's already being warped into however they want to portray it."
At one point Dillard becomes overwhelmed with emotion as the pain from a fresh wound poured over with salt takes hold.
"We're the victims," she said sobbing. "They can't do this to us."

 
The sisters are blaming InTouch Magazine as well as its parent company, Bauer Publishing, for exploiting their family's dark history, and labeled Bauer as "a major porn provider." The claim is not unsubstantiated.
In 2013, "TheWrap" reportedly
found
that the German-based publisher's European holdings included the distribution of a magazine published for Neo-Nazis, including Nazi-themed pornography. 
"Maybe they're used to making objects out of women, and I guess they don't think we're any different," Seewald said.
See a clip from the emotional interview below: