This is a catfish: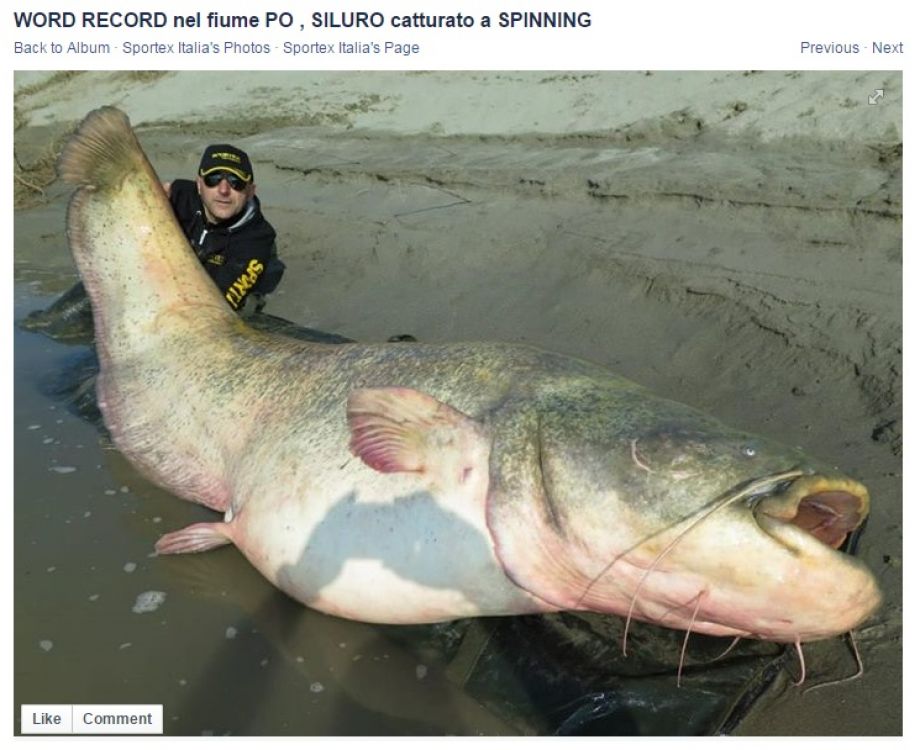 This enormous beast was caught by Italian fisherman Dino Ferrari in Italy's Po River and it weighs 280 pounds and measures 8.8 feet.  
Shockingly, this is not the largest fish ever captured in the Po River which is known to be inhabited by this rare breed of giant fish.
The International Game Fish Association reports that the record for the largest Wels Catfish ever caught was 297 pounds while other sources have the record at 317 pounds and 309 pounds.
All of these gargantuan fish were caught in the Po River.
After, weighing his catch and taking  pictures with the monster fish, the big guy was released back into the river.
While Wels catfish this large are extremely rare, the larger varieties of the species usually feed on frogs, mice, rats, birds and ducks.
MRCTV Reader,
The liberal media are terrified of the truth, especially when it leads to uncomfortable questions about their own leftist worldview.
MRCTV is the multimedia division of MRC featuring original content and aggregated videos of the news, people, and events conservatives care about.
MRCTV relies on the support of our loyal readers (and video viewers) to keep providing the news and commentary that matter to the American people, not just stories that prop up the liberal agenda.
Make a donation today. Just $15 a month would make a tremendous impact and enable us to keeping shining the light where the liberal media are afraid to tread.
— The MRCTV Team
DONATE
Connect
Sign up for our MRCTV newsletter to receive the latest news.
Sponsored Links