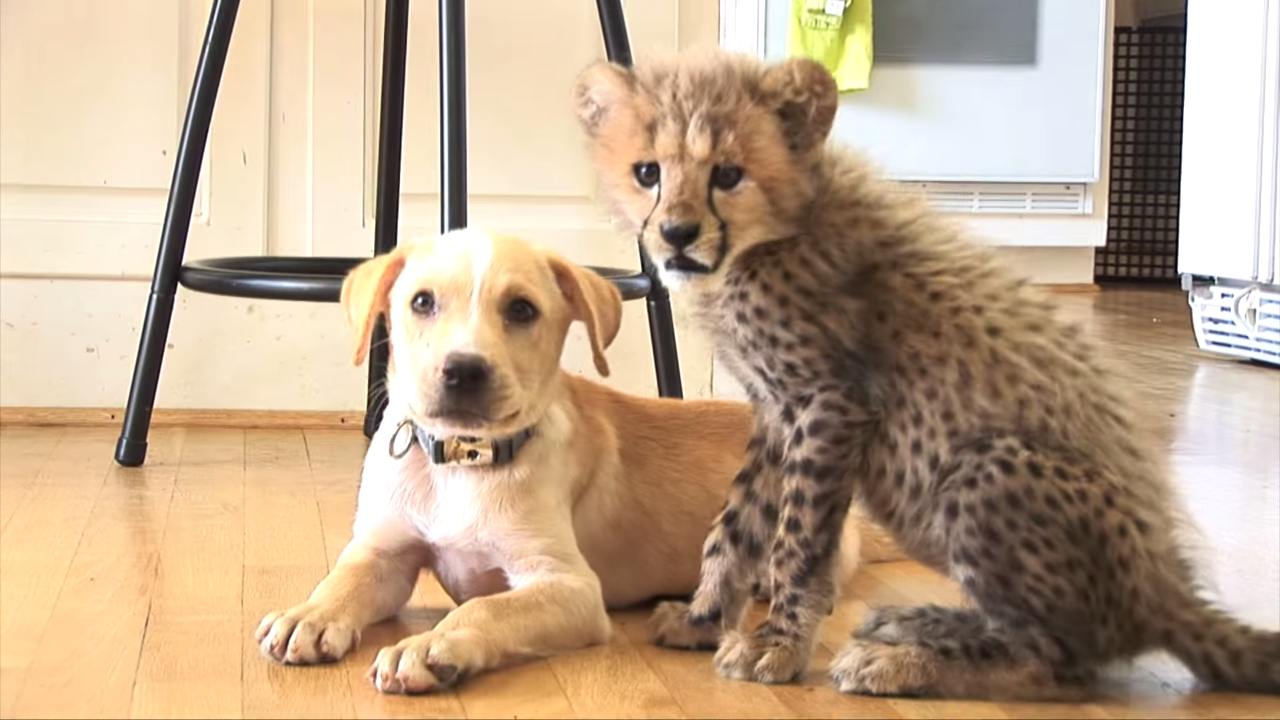 Would you ever imagine a cheetah could become best friends with a dog? While it is unimaginable in the wild, it's a partnership with benefits that many cheetahs in captivity have enjoyed.
In this case, a young cheetah cub named Kumbali was only two weeks old when handlers realized he had been abandoned by his mother. Kumbali was the runt of his litter and his mother couldn't produce enough milk for him alongside his stronger siblings.
It was then that Kumbali was whisked away and destined to create an unbreakable brotherly bond with Kago, a ten-week-old, Labrador-mixed puppy. Kago has helped Kumbali develop many healthy social behaviors and, despite his instinctively skittish behavior, Kumbali has grown into a sociable and calm big cat in captivity.
See the unlikely duo's progress below:
MRCTV Reader,
The liberal media are terrified of the truth, especially when it leads to uncomfortable questions about their own leftist worldview.
MRCTV is the multimedia division of MRC featuring original content and aggregated videos of the news, people, and events conservatives care about.
MRCTV relies on the support of our loyal readers (and video viewers) to keep providing the news and commentary that matter to the American people, not just stories that prop up the liberal agenda.
Make a donation today. Just $15 a month would make a tremendous impact and enable us to keeping shining the light where the liberal media are afraid to tread.
— The MRCTV Team
DONATE
Connect
Sign up for our MRCTV newsletter to receive the latest news.
Sponsored Links