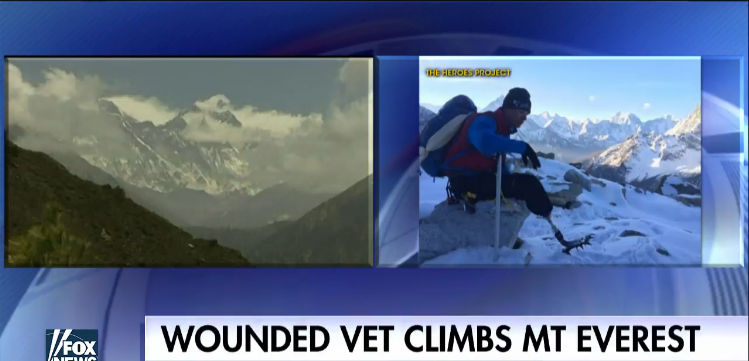 Marine Staff Sgt. Charlie Linville defied all odds when he reached the summit of the world's tallest mountain Thursday.
Linville lost his right leg and suffered a severe brain injury when a bomb he was defusing went off in Afghanistan in 2011. 
Linville expressed to CBS that he wanted to make this climb to "get rid of the demons" that formed from his time at war.
He braved 60 mph winds to climb all 29,000 feet of the mountain and faced it like a true champion.