Two Ohio Planned Parenthood clinics are closing up shop in less than two weeks, further narrowing the number of abortion providers in the state and making Ohio a safer place for women, children and families.
According to reports, Planned Parenthood's clinics in both Springdale and Western Hills, both suburbs of Cincinnati, will shut their doors for good on Sept. 20.The nation's single largest abortion provider said it blames a "hostile environment" created by tighter state regulations coupled with the Trump administration's revoking of federal Title X funding to abortion providers for the clinic closings. Planned Parenthood currently has seven clinics throughout Ohio, with only five remaining after the planned closures.
"These closures are the result of years attacks on our ability to provide reproductive health care. Ohio politicians have passed 22 anti-reproductive health measures in recent years, including a defunding bill that went into effect earlier this year. Then came the changes to the Title X program, from an administration that has made it clear that it wants to force out trusted health centers that provide evidence-based, comprehensive reproductive health care," Kersha Deibel, president and CEO of Planned Parenthood Southwest Ohio Region, told ABC News.
While Planned Parenthood claims the closings will leave countless Ohio women without health care, a quick search on Google maps shows more than a dozen pregnancy-related health centers – many of them offering free services through faith-based groups – scattered throughout the immediate area.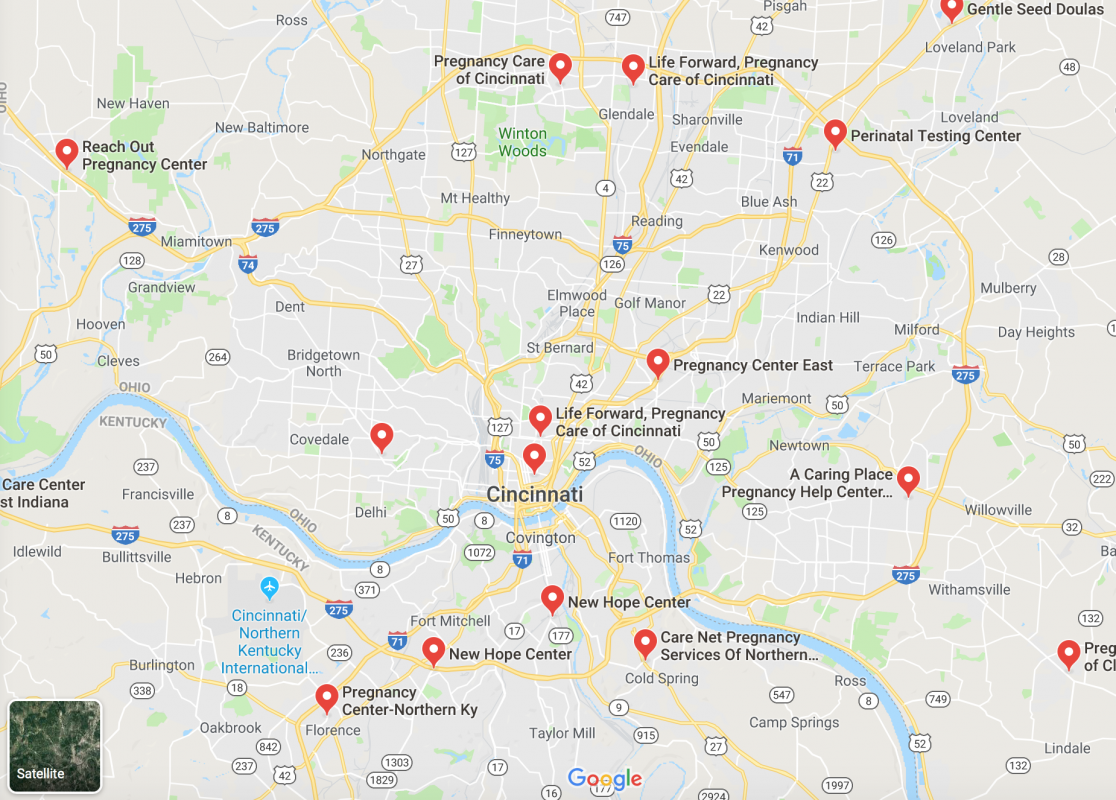 MRCTV Reader,
The liberal media are terrified of the truth, especially when it leads to uncomfortable questions about their own leftist worldview.
MRCTV is the multimedia division of MRC featuring original content and aggregated videos of the news, people, and events conservatives care about.
MRCTV relies on the support of our loyal readers (and video viewers) to keep providing the news and commentary that matter to the American people, not just stories that prop up the liberal agenda.
Make a donation today. Just $15 a month would make a tremendous impact and enable us to keeping shining the light where the liberal media are afraid to tread.
— The MRCTV Team
DONATE
Connect
Sign up for our MRCTV newsletter to receive the latest news.
Sponsored Links