A U.S. congressman received criticism from the Auswuitz-Birkenau Memorial and Museum among others after he decided to go inside a Nazi-era gas chamber and film his thoughts.
While Rep. Clay Higgins (R- La.) was visiting the infamous Nazi death camp Auschwitz-Birkenau, he filmed himself walking around and talking about how affected he felt saying,"It's hard to walk away from the gas chambers and ovens without a very sober feeling of commitment -- unwavering commitment -- to make damn sure that the United States of America is protected from the evils of the world."
The Auschwitz-Birkenau Memorial and Museum put out a series of tweets criticizing the lawmaker for filming, saying that visitors to the memorial -- and especially a former gas chamber -- should remain silent out of respect for those brutally murdered by the Nazis.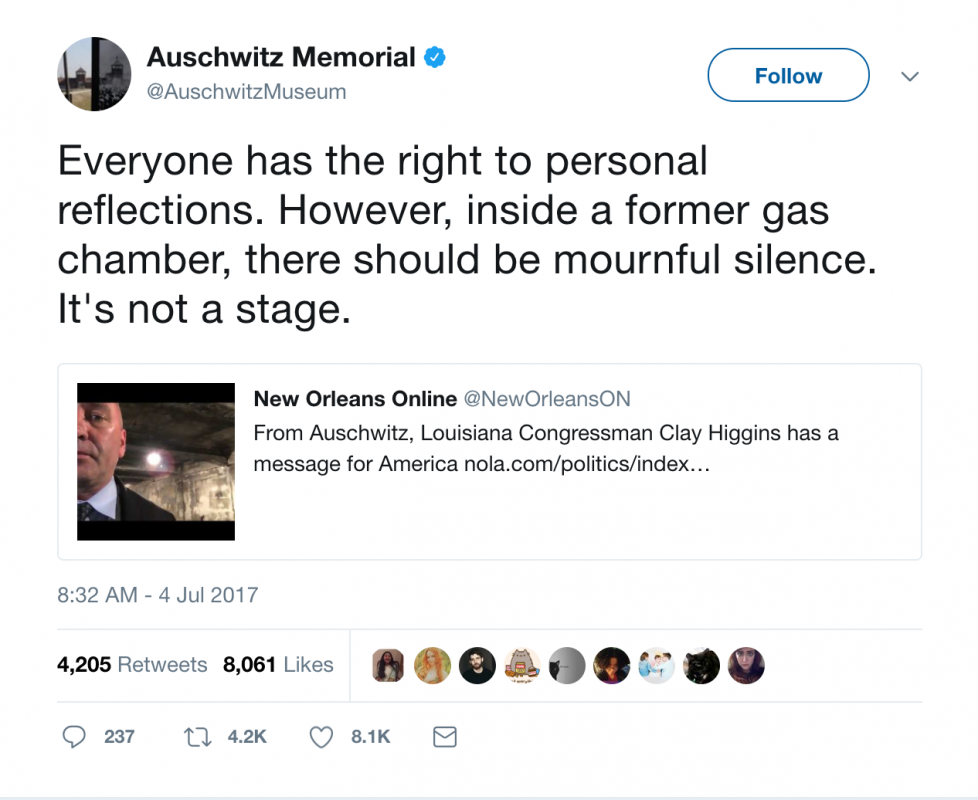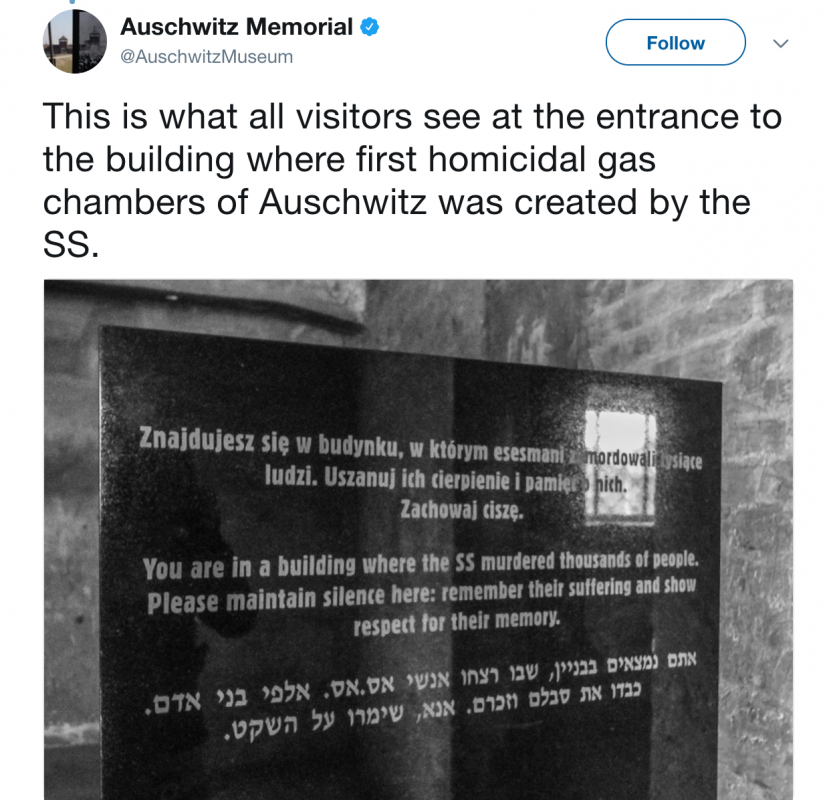 The congressmen's office released an official statement in response to the controversy.
"I filmed the Auschwitz message with great humility. My intent was to offer a reverent homage to those who were murdered in Auschwitz and to remind the world that evil exists, that free nations must remember, and stand strong. 
"However, my message has caused pain to some whom I love and respect. For that, my own heart feels sorrow. Out of respect to any who may feel that my video posting was wrong or caused pain, I have retracted my video," he continued.
"The atrocities that happened at Auschwitz were truly despicable, and we must never let history repeat itself in such a way. I have always stood with Israel and all Jewish people, and I always will. We live in a dangerous world, and massive forces of evil do indeed yet exist. We must all stand united against those evils. My Auschwitz video has been removed, and my sincere apology for any unintended pain is extended," the statement concluded.
Thank you for supporting MRCTV! As a tax-deductible, charitable organization, we rely on the support of our readers to keep us running! Keep MRCTV going with your gift here!
Sponsored Links