Another one bites the dust.
"Today" anchor Matt Lauer was fired by NBC News early Wednesday morning after a coworker filed a "detailed complaint about inappropriate sexual behavior in the workplace."
Lauer has been the anchor of "Today" since 1997.
Whatever the complaint entailed, NBC News Chairman Andrew Lack called Lauer's conduct a "clear violation of our company's standards."
Lauer's "Today" co-host Savannah Guthrie felt conflicted over the news of her now former coworker's firing, but at the same time felt it necessary.
"We are grappling with a dilemma that so many people have faced these past few weeks," Guthrie said during Wednesday morning's  "Today" broadcast. "How do you reconcile your love for someone with the revelation that they have behaved badly? I don't know the answer to that. But I do know that this reckoning that so many organizations have been going through is important, it's long overdue and it must result in workplaces where all women, all people, feel safe and respected."
Twitter was not as kind to Lauer — or Guthrie: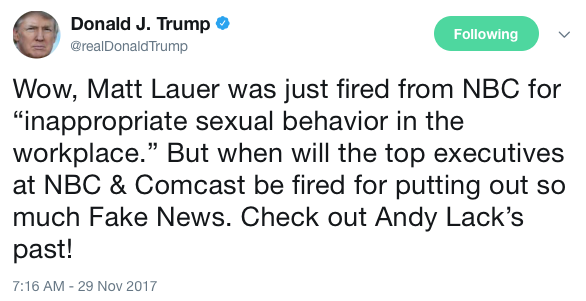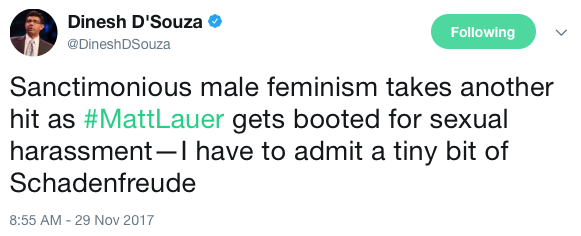 Here's video from "Today" announcing the firing of Lauer: