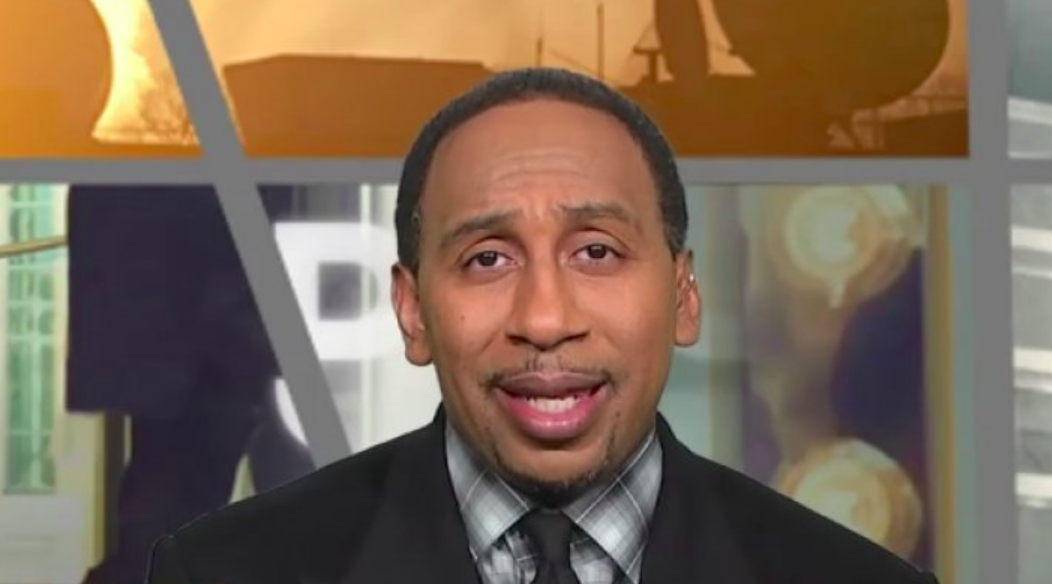 Image via Twitter
ESPN host Stephen A. Smith on Monday said President Trump has won the national debate over the National Anthem protests in the NFL.
He argued that the original purpose of the protests has been lost and has turned "into an issue about patriotism and beyond."
"In the end, what it really, really comes down to is the president has successfully hijacked this issue," Smith said on ESPN's "First Take."
"He's turned it into an issue about patriotism and beyond. He's catering to his base in the process," he continued. "He is the one that's winning because he's turned this into something that the players didn't intend to."
"So they're going to have to find a different mechanism to make their voices heard, because Trump has won this round," he said.
In addition to dismal ratings, the NFL is now America's least-favorite sport, with its popularity down 31 percent in just one month, reported MRCTV.
The NFL is now reportedly considering requiring all of its players to stand during the National Anthem.
MRCTV reports that the NFL may have changed a rule that allows penalties for teams whose players fail to be on the football field by the start of the National Anthem.  
Penalties may include fines, suspensions, and lost draft picks.
Thank you for supporting MRCTV! As a tax-deductible, charitable organization, we rely on the support of our readers to keep us running! Keep MRCTV going with your gift here!