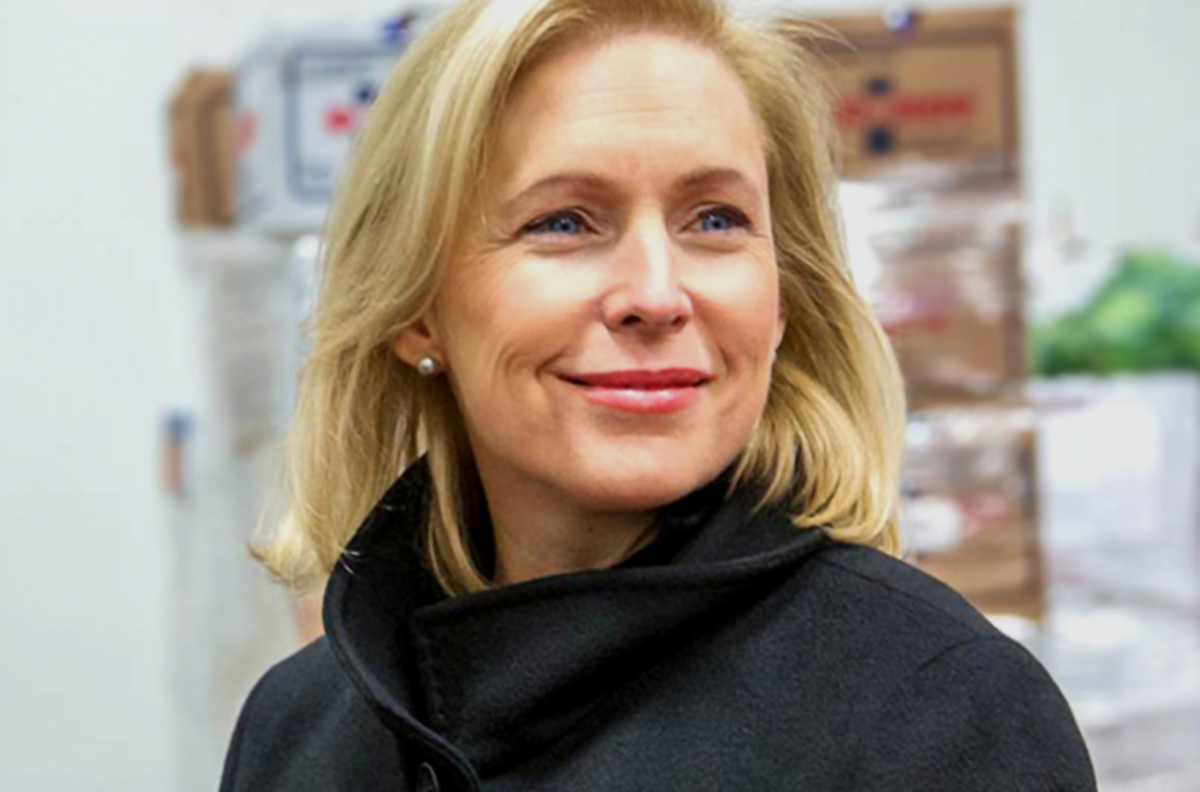 (Photo: US Senate)
New York Senator Kirsten Gillibrand is profiled in the November edition of Vogue, and in the lengthy piece there is one particular passage worth noting.
While much of the  interview focus on Gillibrand's liberal views - her feminism, her support for paid family leave and contraception, her dislike to President Trump - at one point Gillibrand talks about her Catholic faith. 
Vogue's Jonathan Van Meter writes:
Our road show continues—three more counties to go—and at some point I realize that I haven't asked Gillibrand about her faith. The question takes her back to the days she worked at a big corporate-law firm in Manhattan, feeling deeply unfulfilled. "I felt that I didn't have a strong enough purpose. At the end of the day, every lawsuit was about money, so in my view, not for the greater good. I had grown up in Catholic school, got plenty of religious education throughout my life, but I hadn't really homed in on it until then, until I was personally and emotionally lost, a young single woman in New York City. I started going to church and doing a lot of charitable work. And the more I realized what my faith was about, it made me really want to leave the big law firm and focus on public service. It also gave me a purpose that I hadn't really clarified: that life is not about making money, life is not about self-aggrandizement, life is not about accruing things and power. It's about being a good wife, a good mother, finding ways to help others who need your help. We all are called to something. I kept feeling like, This is my calling. I really have to serve others. I really have to use my intelligence, my education, my ability to be tough, to be aggressive, to speak out to take on the military or Donald Trump"—she starts to laugh—"or whomever I happen to be taking on at the moment, I have the strength to do that. And I'm not afraid. I am not afraid."
Yes, there is a contradiction there, as Gillibrand says that life is not about self-aggrandizement and power, then aggrandizes herself by saying she can take on the president and the military and calls for more power for the left. But still, for a liberal Democrat and feminist - the woman who succeeded Hillary Clinton in New York - to acknowledge that faith, wifehood and motherhood are priorities is notable. You can almost sense the conservative argument that we affect the world most profoundly through personal charity and stable and intact families rather than broad social policy.
Gillibrand also defends former Uber board member David Bonderman, who resigned over a remark saying that women talk more. Gillibrand: "He said something degrading about women on the board, like 'They'll never shut up'—some derogatory comment about women talking too much. He was being dismissive and sexist, but what he was referring to is true. Women do talk more! The truth is, it's one of our assets: It takes maybe twice as many words, but we'll get to the bottom of the problem!"
The rest of the interview offers the usual liberal talking points. Gillibrand says that "workforce is stuck in the 'Mad Men' era, repeats the debunked claim that women get paid less for equal work, and actually says "our economies and communities are suffering because we don't have enough diversity in Congress." Actually, and ironically, many communities are suffering because people don't have devoted parents like Gillibrand.