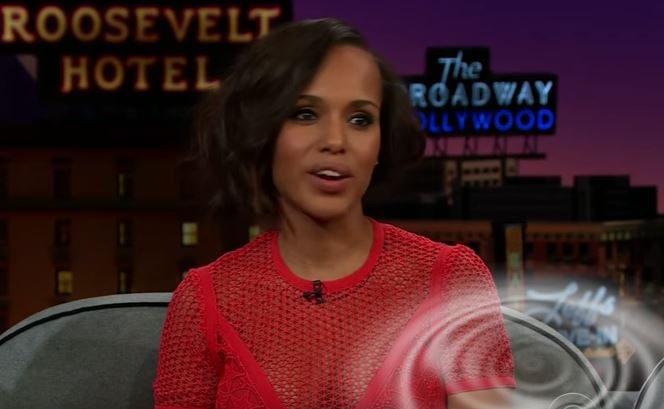 Just because there's someone new in the White House doesn't mean that Hollywood is done attempting to indoctrinate everyone.
Kerry Washington, lead actress of ABC's primetime drama "Scandal," is set to produce a new movie based on the best-selling book by Brit Bennett titled, "The Mothers."
The title of the book, and possibly the movie, are a little ironic, considering the focus of the story revolves around the main character's decision to have an abortion.
Here is a brief synopsis of the book, according to the Daily Wire:
The story focuses on a 17-year-old protagonist named Nadia who aborts her child after becoming pregnant from a relationship with a pastor's son named Luke; she quickly leaves for the University of Michigan post-abortion. "

Years pass, and Nadia's friend Aubrey, a committed Christian, begins dating and eventually marries Luke, living a version of the life that Nadia ran from," explains The New York Times. "Nadia's story is framed by the recurring chorus-like voice of 'the mothers,' the gossipy elder women of the church who serve as her hometown's eagle-eyed morality police."
Sure, because morality should be frowned upon.
Hollywood is relentless in their pro-choice stance and their Planned Parenthood support.
Daily Wire also reported:
It comes as no surprise that Washington would take on the abortion cause. The actress is a vocal supporter of abortion and Planned Parenthood, America's largest abortion mill, responsible for well over 300,000 abortions annually.

In November 2015, Washington starred in a pro-Planned Parenthood episode of Scandal which portrayed her character, Olivia Pope, having an abortion to a Christian hymn about the birth of Christ, "Silent Night."
That episode of "Scandal" sounds like the perfect Christmas episode…created by the anti-Christ.
When it comes down to it, as disgusting as it may seem to focus a movie around an abortion, another major issue here is that Hollywood has almost completely stopped trying to entertain us, and is instead trying to force us all to think alike.
Oh, and just in case you had any doubts about Washington's intentions, here is a tweet she sent out in 2015: