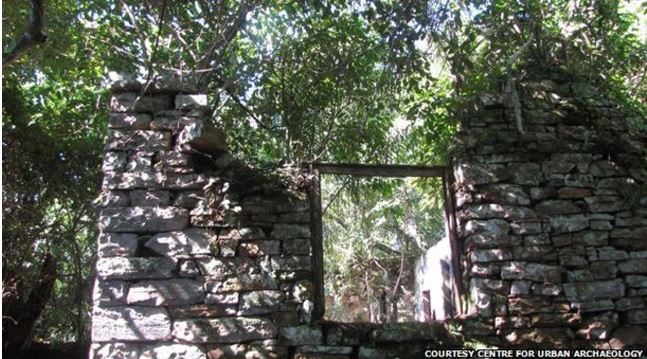 Archeologists have recently found suspicious ruins in Argentina that may have been built by Nazis as a place to escape in case of defeat. University of Buenos Aires researchers found five German coins minted between 1938 and 1941 and a porcelain plate also made in Germany. 
"Apparently, halfway through the second world war, the Nazis had a secret project to build shelters for top leaders in the event of defeat – inaccessible sites in the middle of deserts, in the mountains, on a cliff or in the middle of the jungle like this," the archaeologists' team leader, Daniel Schavelzon said, reports The Guardian.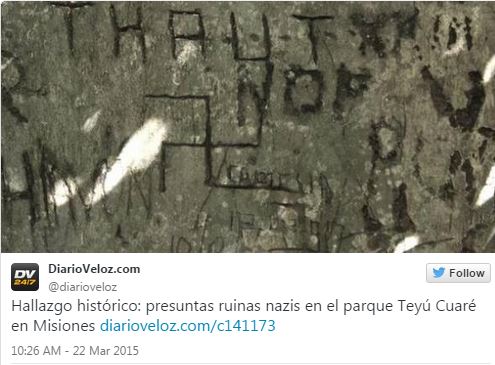 The site consists of a living quarters, a warehouse, and a stone structure that was most likely a lookout that have since almost been entirely covered by vines. The structures are located with a panoramic view of the area and have an alternate escape route that leads to Paraguay if needed. 
"We can find no other explanation as to why anyone would build these structures, at such great effort and expense, in a site which at that time was totally inaccessible, away from the local community, with material which is not typical of the regional architecture," said Daniel Schavelzon, leader of the team interviewed by The Daily Telegraph.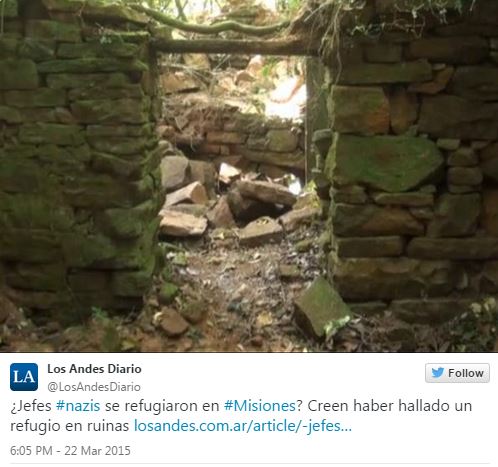 The hideouts would be proven unnecessary because the president of Argentina, Juan Perón, took them in along with Croatian and Italian Fascists. An estimated 5,000 Nazi's escaped to Argentina. Adolf Eichmann was the most infamous escapee to Argentina and was eventually nabbed by Israel's Mossad Intelligence Service. This structure is a reminder of a darker part of Argentina's history and something the young generation can hopefully learn from.