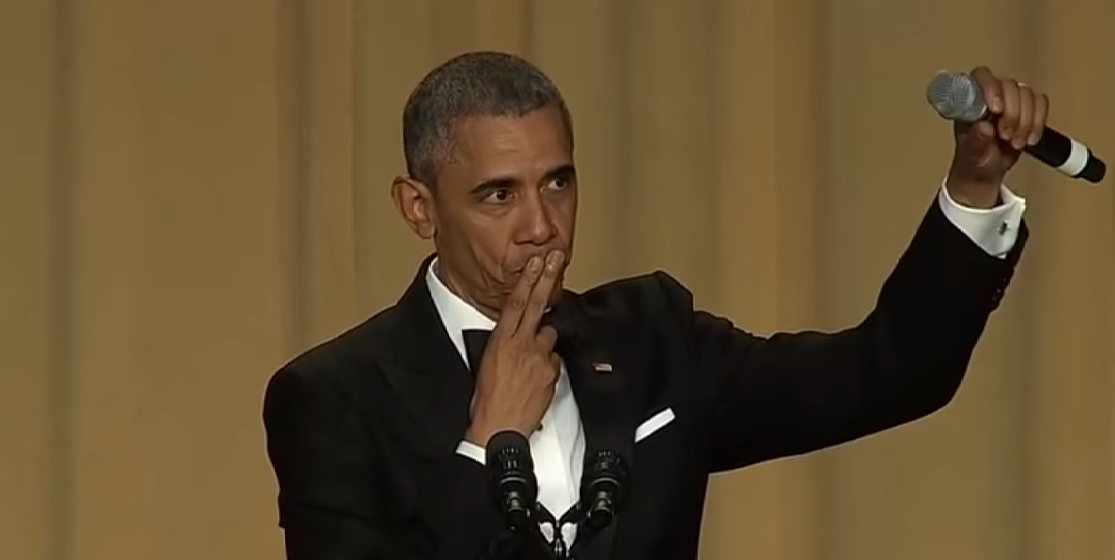 Taking a last crack at securing his legacy, lame duck President Barack Obama -- you know, the guy who gave himself a participation medal -- released four detainees to Saudi Arabia and plans to release 18 more before President-Elect Donald Trump has a chance to take office.
The four recently released include an accused senior al Qaeda bomb-maker, the al Qaeda's top financial manager, and two would-be 9/11 hijackers, all of whom have been held in the prison for over a decade.
This comes after the Obama administration released nine detainees in April, three of whom have returned to the battlefield.
At the time these guys were released, the Pentagon said in a statement, "The United States is grateful to the government of the Kingdom of Saudi Arabia for its humanitarian gesture and willingness to support ongoing U.S. efforts to close the Guantanamo Bay detention facility."
Because terrorists who threaten to behead people like you and me are so humanitarian, right?
Even Trump couldn't believe the stunt Obama is pulling:
This is another stunning example of Obama's politically deaf campaign for what he believes will be a sterling legacy. But how could he possibly think releasing militants back to their native habitats of wanton murder and destruction would be at all helpful to his legacy?
The answer is that he knows he has the liberal arm in the media to back him up and try to talk everyone down using calculated language to downplay just how stupid and selfish this is.
The Washington Post wants you to feel bad for the terrorists, claiming that operating Gitmo is a violation of human rights and American values of justice. NPR claims the four detainees were only "suspected of being low-level militants with ties to al-Qaida but were never charged," and that their release demands they enter a rehabilitation program.
CNN reports that only nine of 161 inmates released since January 2009 had returned to supporting terrorist groups and an additional fifteen are "suspected" of having gone back to terrorist activity -- though according to the Weekly Standard, that number is actually close to nearly 117 militants confirmed and 96 suspected recidivists out of 653 detainees released, many of whom weren't just low-level grunts.
What kool-aid are these people drinking?
Why should we feel bad for evil people who do evil things? Why should we care how high or low they are on the proverbial terrorist totem pole? Do we seriously expect hardened terrorists to sit down for a twelve-step program called "Please, Don't Blow Up the Infidel?"
What we should care about is the fact that we have potentially released up to 24 dangerous terrorists back into deserts to scheme and act upon their evil intents. We've learned through tragedy after tragedy that it only takes one man to wreak havoc on a populace.
Pulse Night Club in Orlando, Florida. Chattanooga, Tennessee. Two men in trucks in both Nice and Berlin. Fort Hood in Texas, twice. All of those attacks were perpetrated by a single man, and Obama wants you to sit quietly while we release 22 men who could be willing to do the same. Let that sink in.