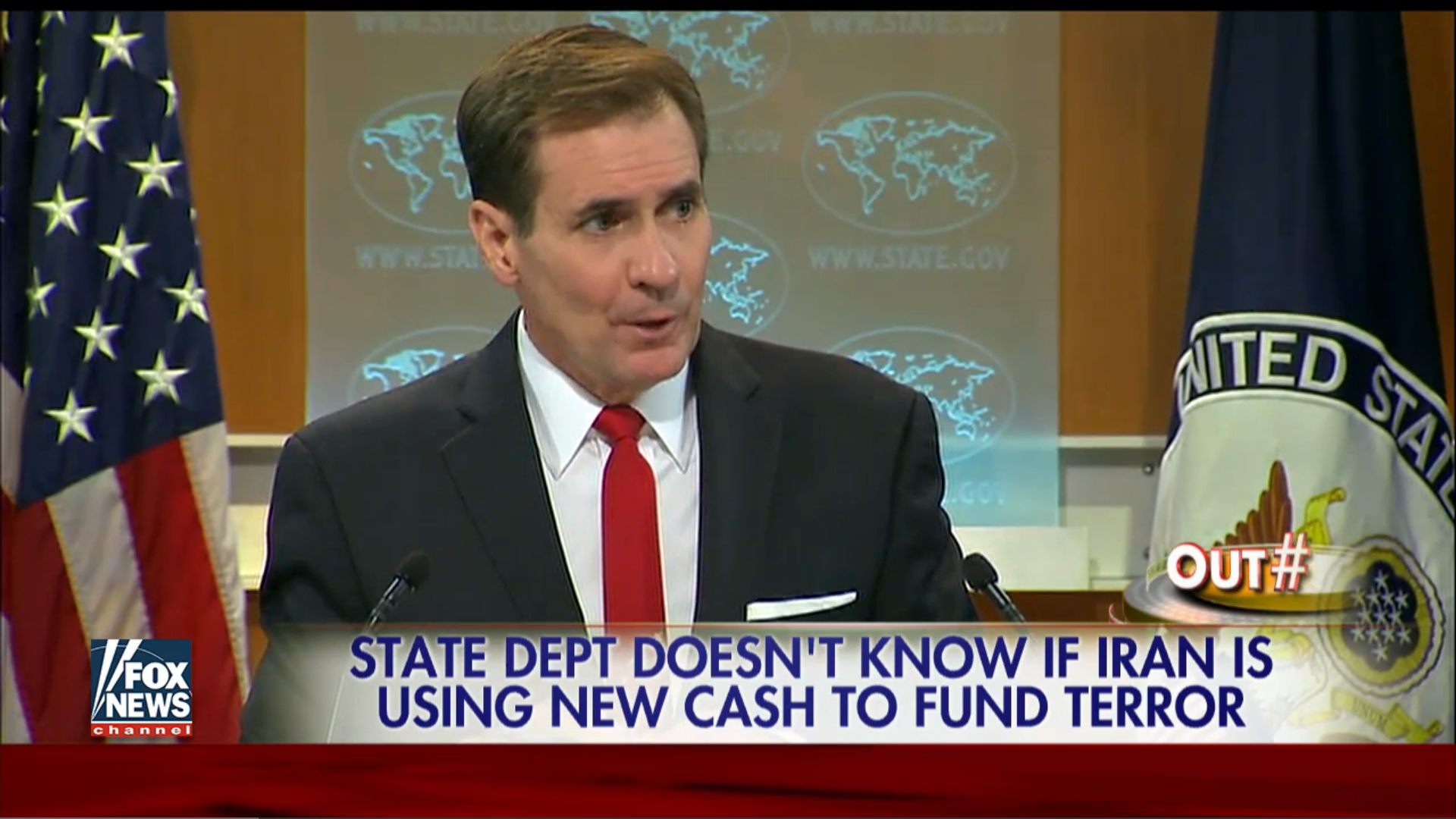 The State Department admitted Tuesday that it is "entirely possible" that Iran has used some of the estimated $3 billion in unfrozen assets it can now access thanks to the Iran Deal to fund terrorist activity, adding that U.S. officials "have no way to know" how Iran is spending the money.
"We don't know. We have no way to know," State Dept. spokesperson John Kirby during a press briefing Tuesday.
"Three billion dollars is an estimate at best," he added. "We don't have perfect knowledge of what has actually been freed up for them and we don't have perfect knowledge of how every dollar of that is going to spent."
He went on to say that it is in fact "entirely possible that they can use some of this funding to support terrorist networks."
The hosts of Fox News' "Outnumbered" had plenty to say on the subject, including Meghan McCain, who said Kirby's comments were "crazy" and "horrible."
"We may or may not be funding terrorism with the Iran deal, we may or may not be giving money to people that want to kill us," McCain said. "It is crazy. It is the number one reason why Obama's legacy will be such a huge failure, is this feckless foreign policy."
"This is something out of a bad movie," she added.
Watch footage of Kirby's remarks in the video below: