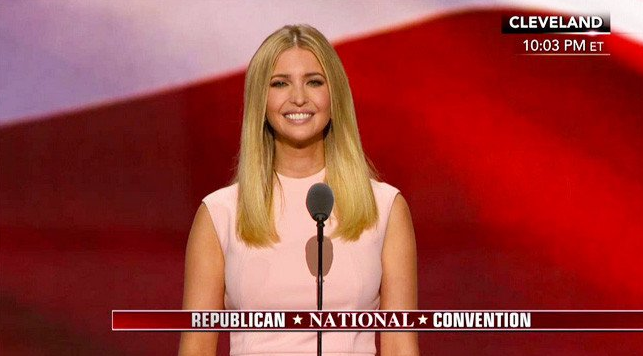 (Image via Twitter)
Ivanka Trump had nothing but words of praise for her father Donald Trump at the Republican National Convention Thursday night.
Tasked with the responsibility of introducing him as the party's official nominee, Ivanka made the case that her father is the best person for the job.  
She touted her father's record of employing minorities and hiring women for corporate positions "long before it was commonplace."
"There have always been men of all background and ethnicities on my father's job sites, and long before it was commonplace, you also saw women," said Ivanka.
"My father values talents," she went on. "He recognizes real knowledge and skill when he finds it. He's colorblind and gender-neutral. He hires the best person for the job, period."
She added that Donald Trump "not only has the strength and ability necessary" to be the next president of the United States, "but also the kindness and compassion that will enable him to be the leader that this country needs."
Check out a clip from her remarks below.