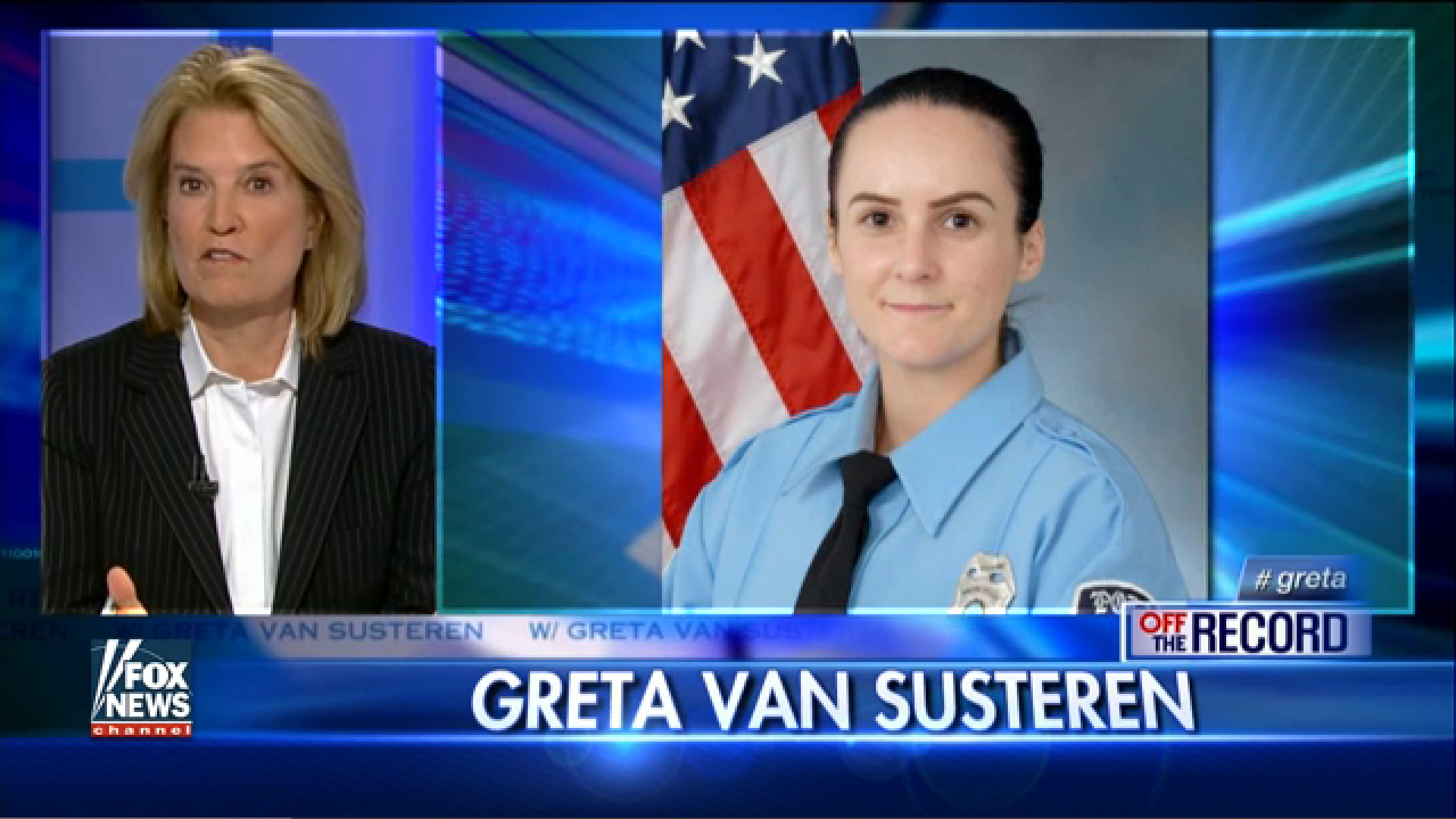 During her "Off The Record" commentary Monday night, Greta Van Susteren gave her reaction to the tragic killing of Ashley Guindon, a rookie police officer in Virginia's Prince William County who was lethally shot on her first day on the job.
Guindon, who was sworn in last Friday, was responding to a domestic disturbance call when she and two fellow officers came under fire from Ronald Williams Hamilton, who had just murdered his wife. Those officers are expected to fully recover.
Hamilton was an active duty Army staff sergeant assigned at the Pentagon. Hamilton and his wife Crystal were in a verbal altercation that escalated to physical violence some time after she notified police. She was found dead inside their home when backup officers placed Hamilton under arrest.
The couple's 11-year-old son had fled from the scene before the shooting occurred and is currently being cared for by friends and family.
Hamilton appeared in court Monday on multiple charges, including capital murder in the death of a police officer and first-degree murder in the killing of his wife. Commonwealth Attorney Paul Ebert has said he is "likely" to seek the death penalty.
Greta points out that Guindon's mournful death is a stark reminder of the great dangers our police officers brave in their selfless service to our communities. 
"They put their lives on the line to protect us," Greta said. "Officer Guindon, like so many others, made that ultimate sacrifice. Her name will now be etched on the National Law Enforcement Officers Memorial with more than 20,000 others, other fallen officers."
Watch Greta's commentary below: