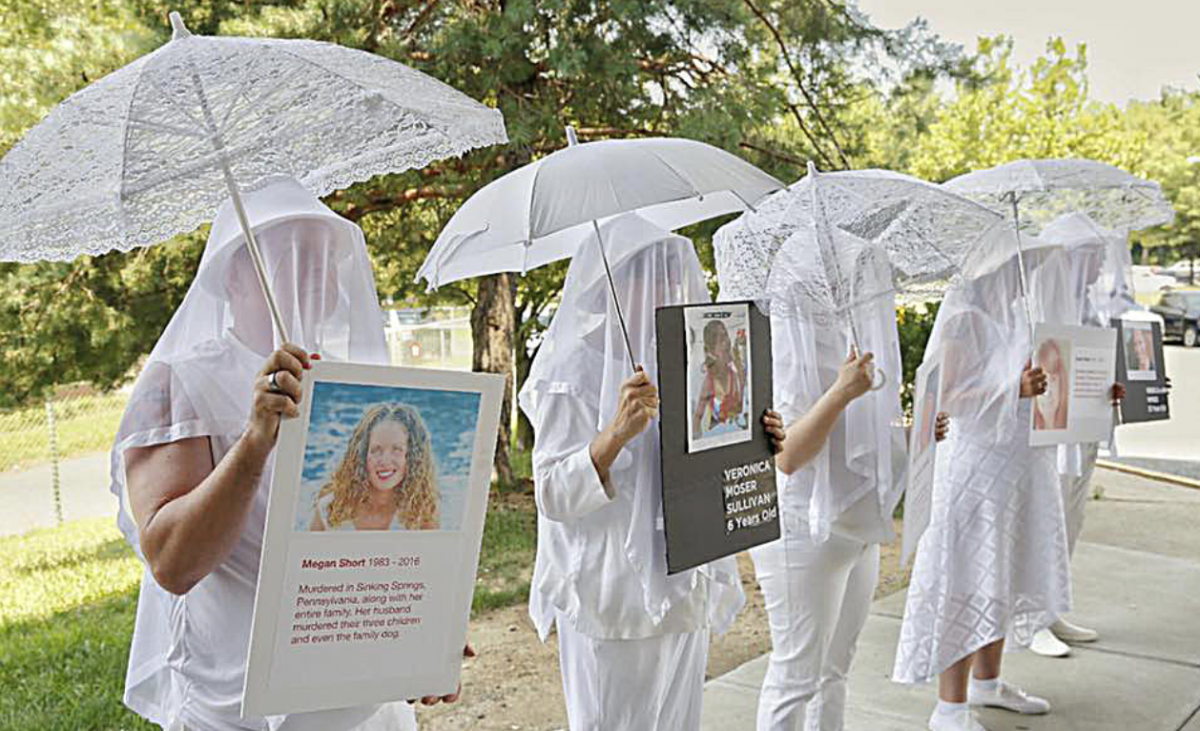 (GAG Photo)
The gun control advocacy group Gays Against Guns - or GAG, in the group's unfortunate acronym - plans on crashing a Pennsylvania gun show this weekend.
As reported by guns.com, GAG will hold a demonstration outside the Split Rock Gun Show scheduled for Saturday in Lake Harmony, Pennsylvania. Protesters will wear white veils and carry photos of local victims of gun violence, as well as hand out fliers containing statistics about gun-related deaths.
"We are firmly dedicated to the principle of presenting ourselves as educational — not confrontational," the group said on its website this week. "We will not engage in arguments with anyone, and if we're asked to leave, we'll respectfully ask for a reason, but we will comply and we won't be antagonistic."
Christen Smith notes that this is the second protest of its kind for GAG, following last month's demonstration on the steps of The Armory in Philadelphia as patrons filed in and out of a gun show being held inside. "The group's more subdued approach to protesting follows a year of dramatic demonstrations held up and down the east coast," Smith writes, "including staged "die-in's" at investment firms across New York City, a video campaign against national reciprocity and a boycott of NRA-friendly companies on Cyber Monday."
"We hope that we were able to educate some folks about this issue," GAG co-founder Kevin Hertzog said. "We hope that we were able to bring more general awareness to the issue. And we hope that we were able to let everyone know that Gays against Guns is committed to fighting the public health crisis that gun violence is creating in this country."
Thank you for supporting MRCTV! As a tax-deductible, charitable organization, we rely on the support of our readers to keep us running! Keep MRCTV going with your gift here!