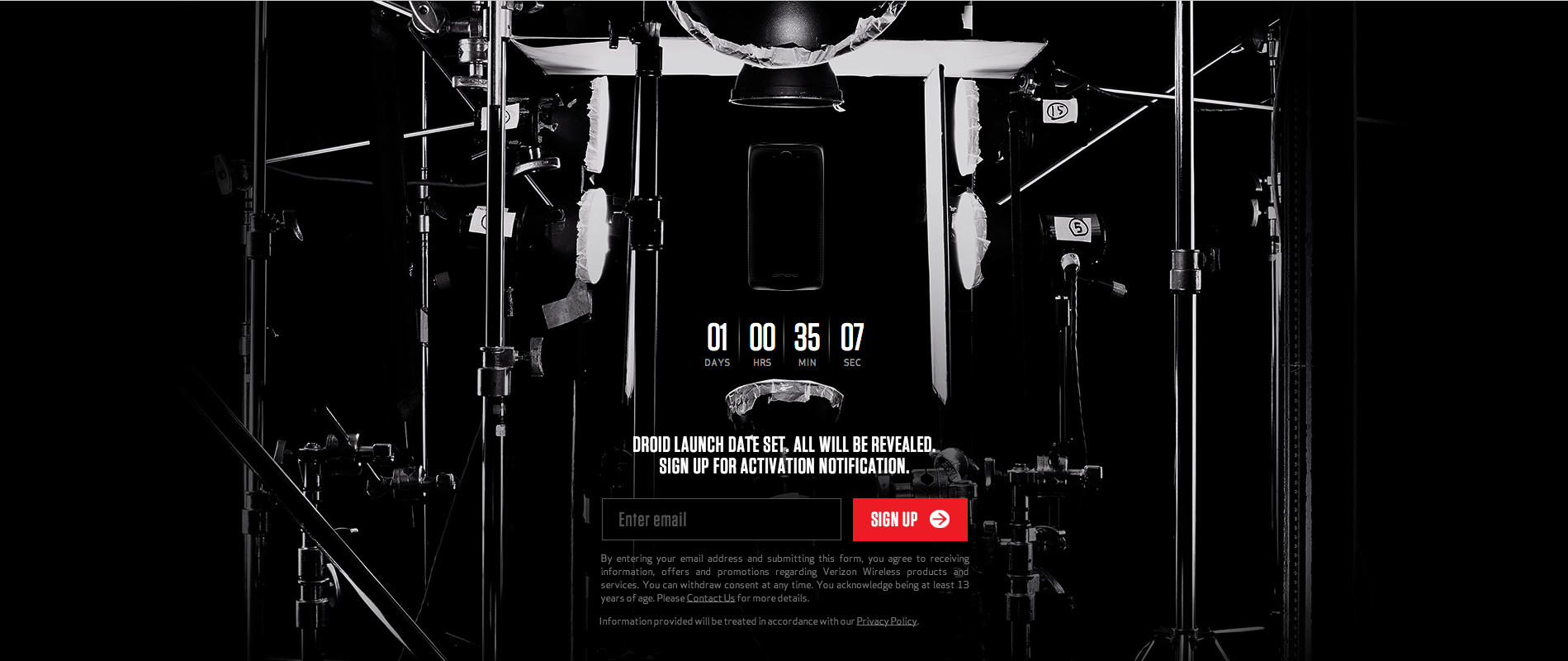 This is the new thing on the block and it looks like it can take on the beastly phablets on the market. Here is the kicker though, its not a phablet. The Droid line is a Verizon exclusive and usually made by Motorola. Droid is also know to have huge batteries and the closest user interface to stock Android. Droid usually have really good build quality unlike the other plasticky smartphones out there. 
Back to the real story. The Droid Turbo is shaping up to be a real beast. Slated to to be officially unvieled on October 28th this device's main feature is a 5.2 inch , 2K (QHD) screen. At an immersive 2560x1440, its has a pixel density 565 pixels per inch. Yeah "crispy" is an understatement. It will also have a SnapDragon 805 chip coupled with an Adreno 420 GPU as well as 3GB of ram. It should or could come with Android 5.0 Lollipop once it hits shleves, but most likley it will come with Andriod KitKat with a qucik update to Lillipop shortly after launch. It's said to have a massive 3,900mAh battery and with 15 minutes of charging you will get 8 hours of battery life with Motorola's Turbo Charger which will be includes out of the box.
Think of this as the 2014 Moto X Plus. The components of the device will be encased by a metal frame with a kevlar back, like previous Moto Droid variants. Its slated to come in two colors, red and black, like last year's Droid Maxx, but hopefully it doesn't have the slippery, glossy back of last year's Droid line-up. New this year is a 21 megapixel camera with dual LED flash and 4k video recording. If this camera is as good as it sounds then this will fix one of the few things lacking from last years model. 
The Droid Turbo could be the phone to be a phone to beat. After what Motorola has done these last couple of years, its sad to see them sold to Lenovo from Google, however its good to finally see what Motorola when under Google, had been working on. The only drawback from this phone is that it doesn't have SD card expansion. With 32GB of internal storage, its going to a little difficult to sell especially when or high end flagship devices have SD card expansion or at least 64GB and 128GB options. What do you think, could this be a device to Turbo charge your pocket? Is the next big thing your cup of tea or the iPhone still leading they way?

Source(s):
MRCTV Reader,
The liberal media are terrified of the truth, especially when it leads to uncomfortable questions about their own leftist worldview.
MRCTV is the multimedia division of MRC featuring original content and aggregated videos of the news, people, and events conservatives care about.
MRCTV relies on the support of our loyal readers (and video viewers) to keep providing the news and commentary that matter to the American people, not just stories that prop up the liberal agenda.
Make a donation today. Just $15 a month would make a tremendous impact and enable us to keeping shining the light where the liberal media are afraid to tread.
— The MRCTV Team
DONATE
Connect
Sign up for our MRCTV newsletter to receive the latest news.
Sponsored Links