An Ohio Fox affiliate is reporting that CNN has agreed to settle a lawsuit with Covington Catholic student Nick Sandmann.
The amount of the settlement was not made public during a hearing at the federal courthouse in Covington, Kentucky.
Sandmann's lawsuit sought $275 million from CNN.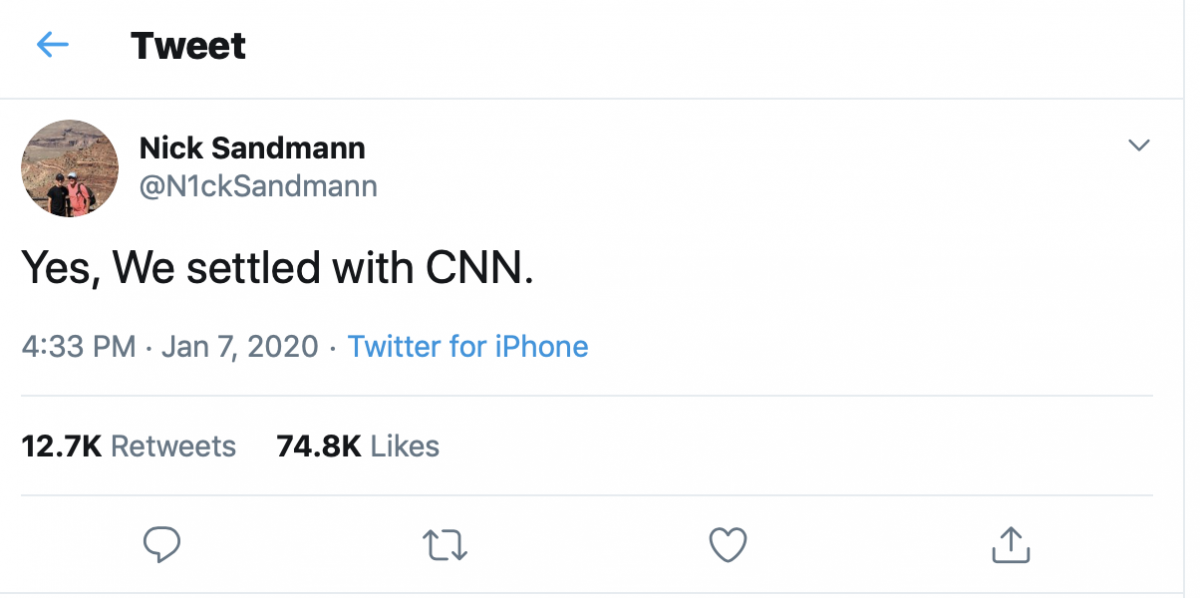 The Washington Post and NBC are also being sued by Sandmann.
At this time no trial dates are set for the NBC or Post lawsuits.
The lawsuit filed by Sandmann's attorneys sued CNN for defamatory statements in their coverage of a confrontation Sandmann and his Covington classmates had with Nathan Phillips while visiting Washington, D.C. for the March For Life in January of last year.