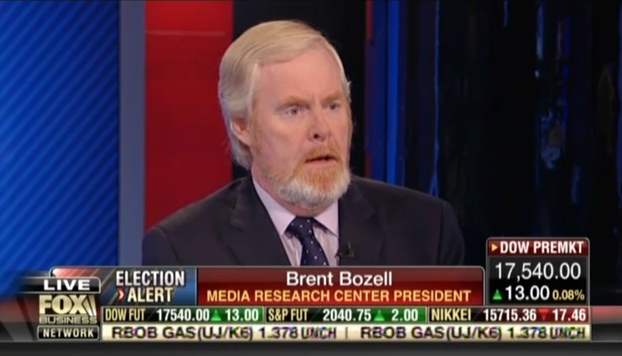 The Media Research Center's President Brent Bozell made an appearance on "Varney and Company" Wednesday to give his thoughts on why Democratic presidential candidate Hillary Clinton has lost the last eight primaries or caucuses despite having "the support of the media." 
"It's troubled times for her. They [journalists] have been helping her through the politics of bias by omission where they're not covering the scandals. But it's her personality, not the scandal, that's hurting her," Bozell explained.
Bozell also noted that despite the media propping her up, Clinton still feels the need to hide from the public eye because the more people see, the less they like.
"Here is the problem with Hillary: And you saw it in 2008. you saw it on the book tour. The more you saw her, the less you like her. And she started this campaign hiding." 
"She didn't show her face anywhere until she was eating Chipotle. Now she has to campaign because of Bernie."