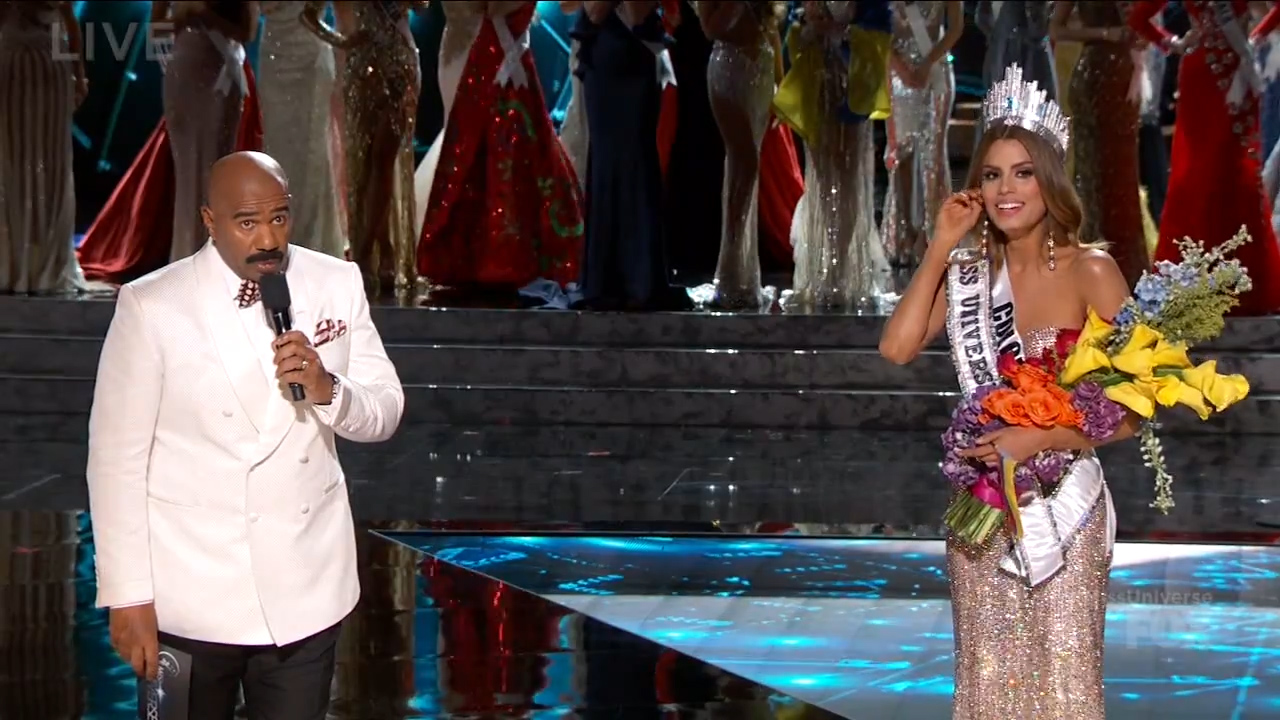 Steve Harvey taught us all a lesson in reading comprehension when he mistakenly announced Miss Colombia as the winner of the 2015 Miss Universe Pageant crown.
Miss Colombia only wore the Miss Universe crown for less than two minutes before Harvey shamefully returned to the stage. He then announced Miss Philippines as the real winner, as both women stood awkwardly on stage while the crowd cheered and booed.
It took the staff another two minutes before they took the sash and crown from Miss Colombia and gave them to Miss Philippines.
See the clip here if you're a glutton for that sinking feeling in your guts: