Dr. Marty Makary
Welcome back to another edition of Things That Need To Be Said.
"If a medication slashed cases by 77%, we'd call it a miracle pill," Dr. Marty Makary wrote.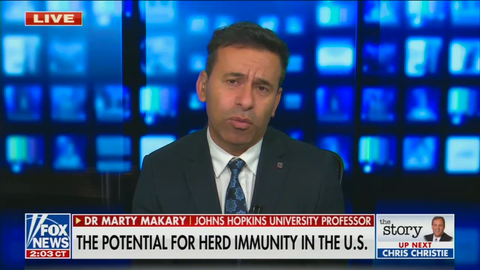 The U.S. is on a downward slope to have "very low levels" of COVID-19 infection" by April, and despite reports to the contrary, herd immunity has already kicked in, Dr. Marty Makary, a professor...