AFT
See a pattern here? Well, it's even bigger, and more insidious, than it looks.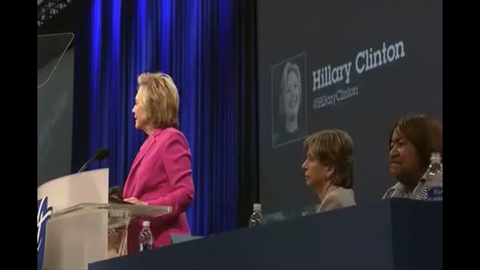 The Trump Administration wants to create "a man-eat-man, woman-eat-woman society," Hillary Clinton warned in a speech accepting the American Teachers' Federation's "Women's Rights Award" in Pittsburgh,...
"I used to worry that they wanted to turn the clock back to the 1950s," Clinton said on Friday. "Now I worry they want to turn it back to the 1850s."