Rittenhouse Not Guilty
"...only a complete moron would celebrate this clear tragedy by making this guy a hero," Colbert said Monday night.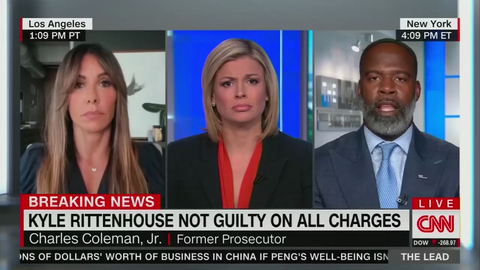 While they didn't spout off in the same unhinged manner as NBC and MSNBC, CNN was similarly displeased with the Kenosha jury finding Kyle Rittenhouse not guilty on all charges on Friday. They reluctantly...
"#KyleRittenhouse found not guilty on all counts. This is how the systems conspire to entrench #WhiteSupremacy," Black Lives Matter tweeted on Friday.