Facebook CEO Mark Zuckerberg in an interview with Fox News' Dana Perino that airs on Friday shut down calls to suspend President Trump's social media accounts, saying that he doesn't believe censorship is "something that we want tech companies or any kind of company doing."
"I generally believe that as a principle, people should decide what is credible and what they want to believe, who they want to vote for," said Zuckerberg. "And I don't think that should be something that we want tech companies or any kind of company doing."
He added, "I just think in a democracy, it's important for people to see for themselves what politicians are saying ... And political speech is one of the most scrutinized [forms of] speech that is out there, so that's already happening."
"Our position on this is not an outlier," Zuckerberg said.
His remarks come amid criticism from 2020 Democratic hopefuls including Sen. Kamala Harris (Calif.) and Sen. Elizabeth Warren (Mass.), who are calling on Silicon Valley to actively suspend President Trump's social media access.
As Fox News reports, 
Earlier this month, Harris, D-Calif., claimed Trump was using Twitter to inappropriately criticize an intelligence community whistleblower who filed a complaint regarding the president's July 25 phone call with Ukrainian leader Volodymyr Zelensky.

...

Last week, Sen. Elizabeth Warren's campaign account tweeted it had created a 'Facebook ad with false claims' and submitted it to the social media site's platform, which approved it.

In that same series of tweets, Warren's team claimed Facebook had 'changed their ads policy to allow politicians to run ads with known lies — explicitly turning the platform into a disinformation-for-profit machine.'
Immediately following a preview of Perino's interview with Zuckerberg, many took to Twitter to attack him: 
Warning: Explicit language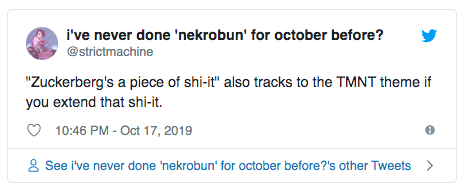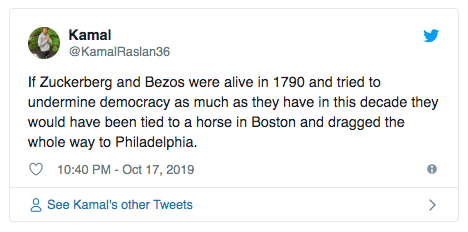 Productive. Should they be censored, too?