The "Help Asheville Bears" organization in North Carolina is offering a $5,000 reward for anyone who can locate who put a 'Trump 2020' sticker on the bear's collar. 
Anyone who wants to get close enough to a bear to put a sticker on its tracking collar might win a bet, but they could be in a grizzly social media situation if turned in - as the group wants to "expose" them.
Stickers can be triggering. Particularly on bears.
"HAB is offering a $5,000 reward for information on the person(s) responsible for putting this political sticker on this beautiful bear who has already been trapped, tranquilized, and collared unnecessarily," the group says in a recent social media post.
"Bears are NOT Billboards!" the post claims.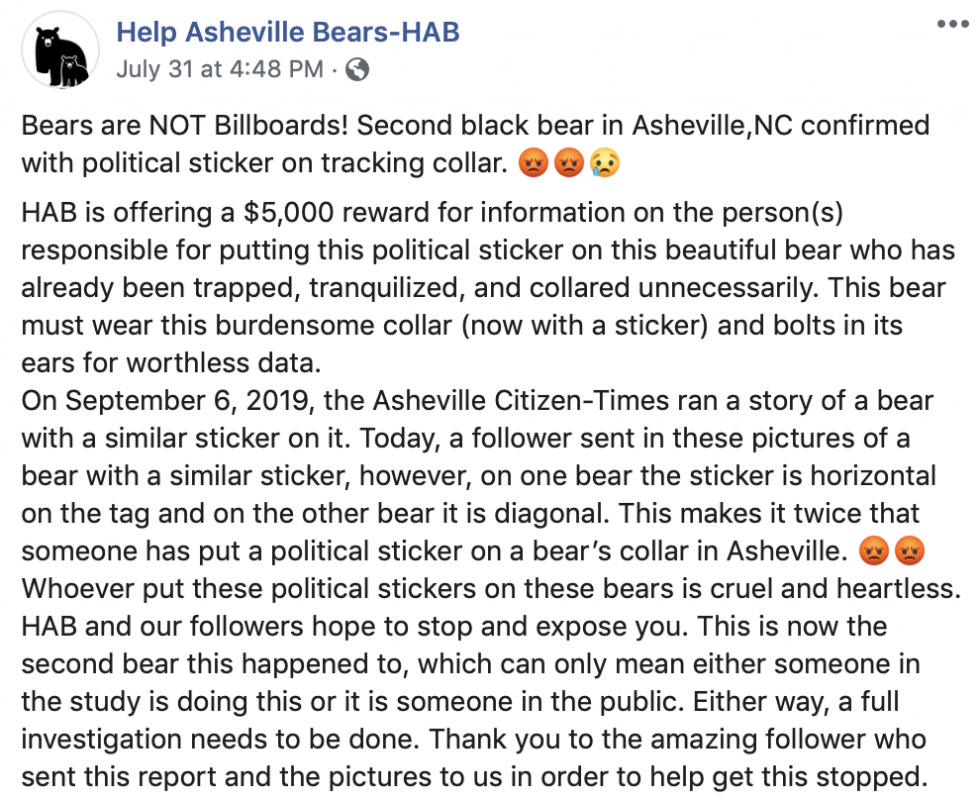 The group notes that this isn't the first time it's happened, "This makes it twice that someone has put a political sticker on a bear's collar in Asheville."