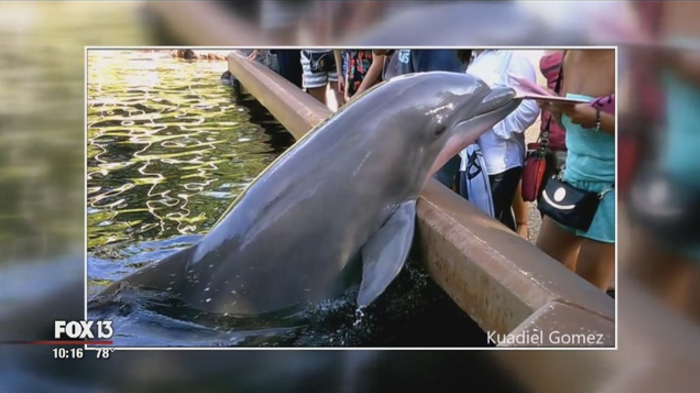 A dolphin at SeaWorld Orlando was none too pleased having its picture taken over the weekend.
Captured on video, the dolphin leaped from its tank to snatch an iPad from a woman snapping photos over the barrier. 
Stealing the handheld device from the park visitor put the dolphin in a better mood, seen splashing guests with a fellow dolphin and swimming around happily immediately thereafter.
"I couldn't believe what was happening right in front of me," said Kuadiel Gomez, the onlooker who captured the moment while waiting to film his 14-month-old son petting one of the mammals. "They're usually kind of friendly and just swimming around. They go on the ledge every now and then, but that day, I don't know, they seemed like they didn't want to get petted that much or touched."
In the video, you can hear a worker warning guests, "As you can see, the dolphins can reach your loose items."
Watch the incident unfold below.