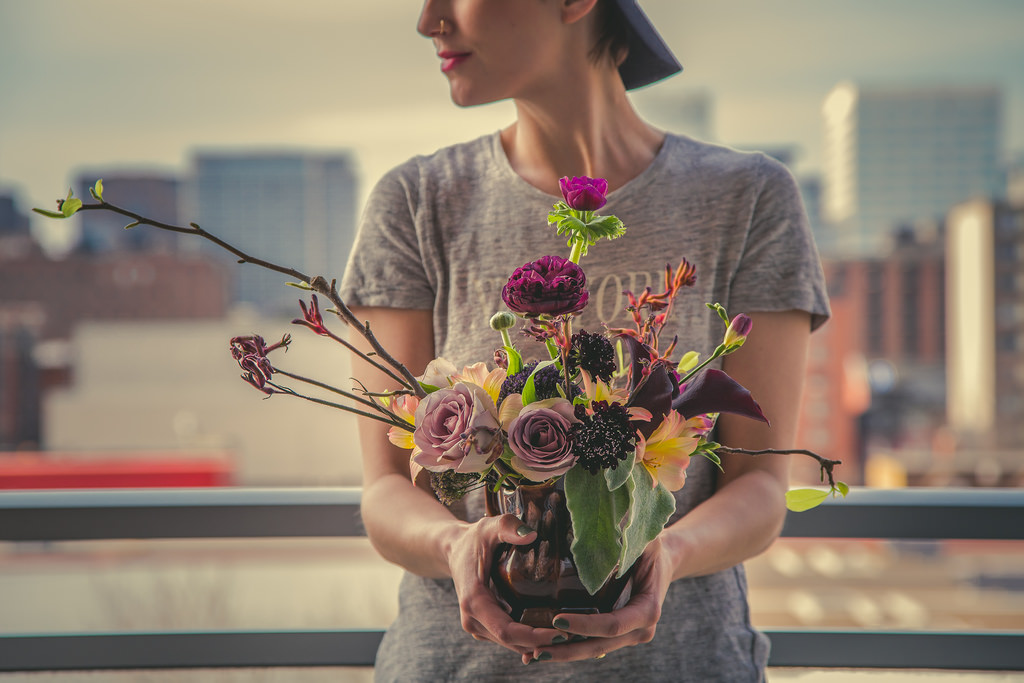 In a case that is much more important, and runs much deeper, than the superficial claims of the pop media might portray, a 72-year-old florist working in Washington State has petitioned for her "discrimination" case to be heard by the US Supreme Court.
On Friday, July 14, Baronelle Stutzman, proprietor of Arlene's Flowers, in Richland, Washington, and her attorney filed a petition with the U.S. Supreme Court to review a February decision by the Washington State Supreme Court finding against Stutzman in which she was sued for "discrimination" by the state's attorney general and two complainants for not making a flower design for the complainants' gay wedding.
If accepted, the petition would be heard alongside a case brought by Jack Phillips, a Colorado baker who was hit with the same kind of suit.
Both the baker and the florist have cited religious and free speech grounds as the reasons why they should not be punished for refusing to offer service to gay couples who had requested their services for their weddings.
Kristen Wagoner, an attorney with the Alliance Defending Freedom who is representing Stutzman, told reporters:
"If the government can ruin Barronelle for peacefully living and working according to her faith, it can punish anyone else for expressing their beliefs… Anyone who supports the First Amendment rights that the U.S. Constitution guarantees to all of us should stand with Barronelle."
But the issue is more fundamental than just those two points they mention in their defense.
In Stutzman's case, the problem goes back to 2013, when two men approached her to make arrangements for their same-sex wedding. Stutzman refused. They sued. In 2015, the Benton County Superior Court found that she was guilty of "discrimination," and the state Supreme Court agreed in February.
Stutzman's case allows observers to see the more fundamental issues at stake. Freedom of religion and speech are all part of a larger concept: a sense of respect for the individual thoughts and peaceful actions of our neighbors, which includes the right to associate and do business with people, or to not associate and do business with people.
As I noted in a piece on the bizarre new Canadian law that will punish people in "regulated" businesses if they don't address customers by the "gender pronoun" they prefer, the United States opened the door to this kind of totalitarianism-masked-in-equality social justice bullying when the oft-applauded 1964 Civil Rights Act was passed. In addition to doing the laudable thing of promoting the right of blacks to vote and to not be harassed by unjust state laws, the act turned private property open to business into de jure public property, which is incorrect. One does not stop sexism or racism by forcing people to hide it through the threat of government statute.
Private property, whether it is owned for business or owned for residency, is supposed to be operated based on the peaceful wishes of the owner, not the state. If it is not, then it is not private property – simple as that. A political-economic system in which private property is titular, but it is really forced to operate based on government mandates, is called fascism. That is a simple fact, as well.
The case of Ms. Stutzman, and all others who are being accused of discrimination is important not only because her religious rights and rights to speech are being crushed. If she decided to not serve people for other reasons, her reasons should not be called into question by agents of the state. Instead, the decisions of business owners can -- and, in some cases, should -- be called into question by potential customers and society.
If society truly values diversity, why not allow people to act on their own terms to withdraw their consent to associate? If we value freedom, why not let people be free to say they don't want to associate? Imagine it in reverse: should a gay flower shop owner be forced to cater the party of a person openly opposed to gay marriages?
Discrimination is a fundamental part of human life. We must be able to show our preferences, even if others don't agree. These preferences are not attacks. Withholding contact or association is the other side of the coin of free association, and if one believes in peace, one should support the principle overall, not employ agents of the state to punish folks for exercising it.