Uber has halted all self-driving vehicle testing after a woman was struck and killed by one of the company's test cars Sunday night.
The woman was struck by the self-driving car while walking through a crosswalk in Tempe, Arizona, police told local station KNXV. She was taken to the hospital but succumbed to her injuries.
The vehicle reportedly had a human safety driver behind the wheel but was in self-driving mode when the accident occurred.
According to a statement issued by the Tempe Police Department, "Uber is assisting and this is still an active investigation."
Uber tweeted out a statement on Monday expressing its condolences and assuring that the ride-hailing company is "fully cooperating" with police.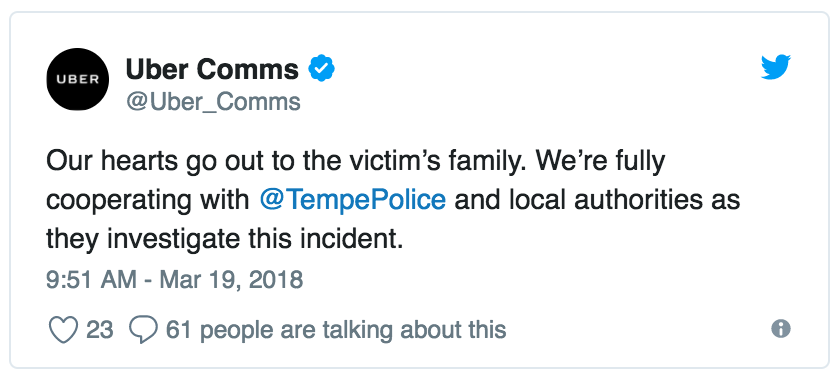 The incident is also now under investigation by the National Transportation Safety Board (NTSB), Fox News reports.
Uber has suspended all self-driving car testing in San Francisco, Pittsburgh, Toronto, and the greater Phoenix area.
This is the first death of a pedestrian by a self-driving vehicle.
Uber and other companies such as Google, Tesla, Volvo, and BMW are running competing pilot programs.
Ironically, it was reported on Sunday that Uber was thinking of selling its self-driving technology to Toyota and others. Any potential deal now is likely off the table.
(Cover Photo: Wikimedia Commons)
Thank you for supporting MRCTV! As a tax-deductible, charitable organization, we rely on the support of our readers to keep us running! Keep MRCTV going with your gift here!