Former President Donald Trump released a statement Monday morning that was short in length, but "BIG" in sentiment.
"The Fraudulent Presidential Election of 2020 will be, from this day forth, known as THE BIG LIE!" the statement read.
Here's a screenshot: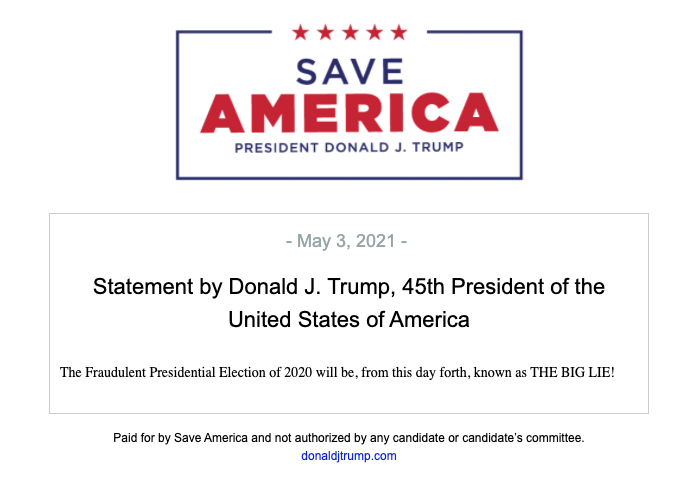 It looks as though Trump is not backing down from his contention that the 2020 presidential election wasn't on the up-and-up.
RELATED: Trump Says Fla. Gov. Ron DeSantis 'Certainly...Would be Considered' as 2024 Running Mate