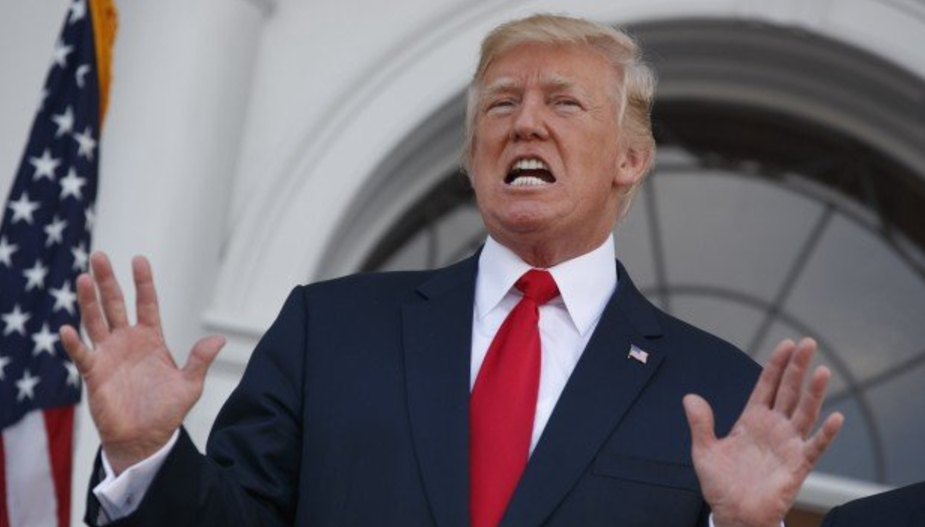 Image via Twitter
President Trump on Wednesday tweeted that diplomacy is "not the answer" to North Korea's ongoing provocations.  
"The U.S. has been talking to North Korea, and paying them extortion money, for 25 years. Talking is not the answer!" Trump tweeted Wednesday morning.
When asked by reporters at the Pentagon to respond to the president's tweet, Defense Secretary James Mattis on Wednesday said the U.S. is "never out of diplomatic solutions."
"We continue to work together, and the minister and I share responsibility to provide for the protection of our nation our populations and our interests, which is what we are here to discuss today," Mattis said, sitting alongside South Korea Defense Minister Song Young-moo.
"And look for all the areas we can collaborate — there is already very strong collaboration, we always look for more, we are never complacent."
North Korea fired an intermediate-range ballistic missile over Japan on Tuesday, described by North Korean state media as a "meaningful prelude" to military operations directed at Guam.
North Korean leader Kim Jong Un had threatened to fire missiles at the U.S. territory of Guam in response to President Trump's "fire and fury" remarks earlier this month. He backed off of his threat, saying that he would wait and see "a little more the foolish and stupid conduct of the Yankees."
Thank you for supporting MRCTV! As a tax-deductible, charitable organization, we rely on the support of our readers to keep us running! Keep MRCTV going with your gift here!