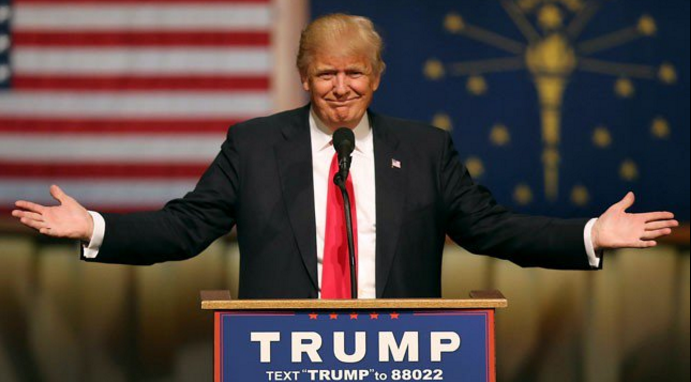 (Image via Twitter)
Donald Trump says he's only fundraising at the request of the Republican National Committee.
"The RNC really wanted to do it, and I want to show good spirit," Trump told the Associated Press on Tuesday. "Because I was very happy to continue to go along the way I was."
When asked if he sees a contradiction in asking for donations after repeatedly boasting self-funding his campaign in contrast with his GOP rivals and Democratic frontrunner Hillary Clinton, Trump said, "No, because I'm raising money for the party." 
Trump will hold his first campaign fundraiser in Albuquerque, N.M. on Tuesday, The Washington Post reports.
The event requires a $10,000 donation to attend.  
MRCTV Reader,
The liberal media are terrified of the truth, especially when it leads to uncomfortable questions about their own leftist worldview.
MRCTV is the multimedia division of MRC featuring original content and aggregated videos of the news, people, and events conservatives care about.
MRCTV relies on the support of our loyal readers (and video viewers) to keep providing the news and commentary that matter to the American people, not just stories that prop up the liberal agenda.
Make a donation today. Just $15 a month would make a tremendous impact and enable us to keeping shining the light where the liberal media are afraid to tread.
— The MRCTV Team
DONATE
Connect
Sign up for our MRCTV newsletter to receive the latest news.
Sponsored Links