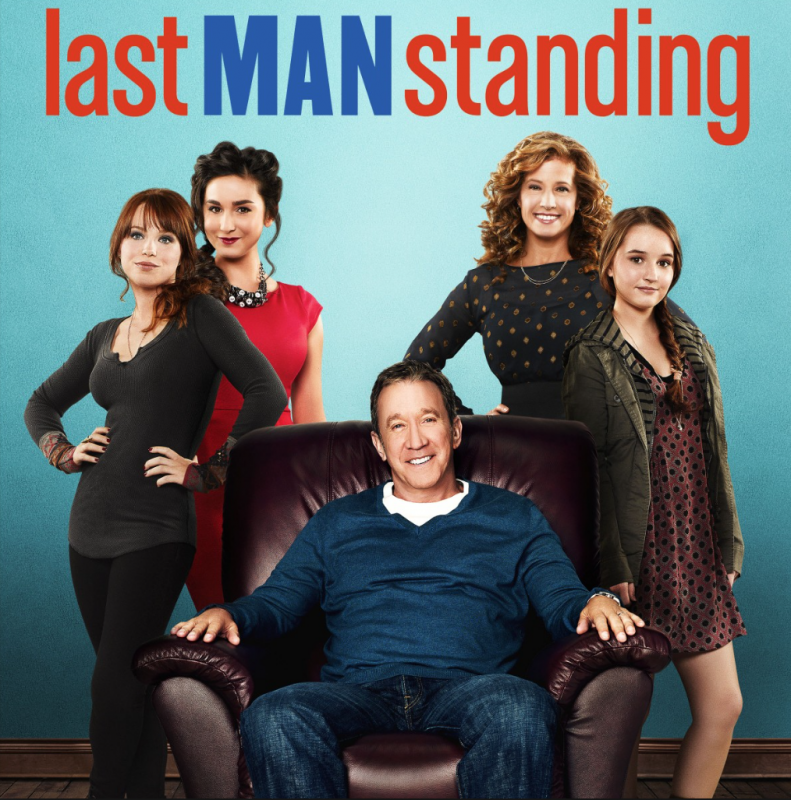 The Hollywood Reporter is exclusively reporting that Tim Allen's hit sitcom "Last Man Standing" may get revived by the CMT network.
Despite good ratings, the show was cancelled in May after six seasons. "Last Man Standing was a challenging one for me because it was a steady performer in the ratings, but once we made the decision not to continue with comedies on Fridays, that was where we landed," ABC Entertainment president Channing Dungey said in May during a conference call to announce the network's fall schedule.
Allen tweeted that he was "stunned" and "blindsided" by the cancellation. The show was known for leaning conservative and getting away with politically incorrect humor.
From the Hollywood Reporter:
CMT may come to the rescue of another canceled ABC series.
The Viacom-owned network is in preliminary talks to revive canceled Tim Allen comedy Last Man Standing. Insiders stress talks are in the early stages as CMT is exploring if it can revive the expensive show at a price point that works for the niche cable network. It's unclear if a deal will be made as insiders cautioned that a renewal at CMT may be a long shot given the price tag on the veteran series. Also unclear is how big of a renewal the show could get as everything from a short order to multiple-season/20-episode run have been rumored.
Thank you for supporting MRCTV! As a tax-deductible, charitable organization, we rely on the support of our readers to keep us running! Keep MRCTV going with your gift here!