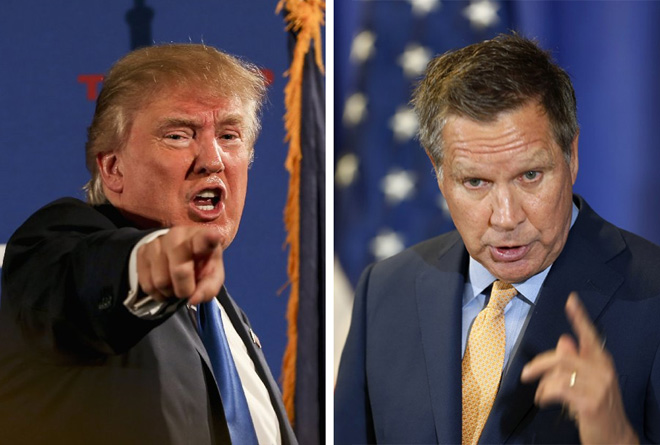 Over the last few election cycles, political pollsters have gotten a bad reputation for being woefully inaccurate in determining voter preference in the days leading up to elections.
But a couple of polls that came out in the days leading up to Tuesday' New Hampshire Primary were unexpectedly accurate, almost to a tee.
The final vote percentage garnered by each GOP primary candidate on Tuesday night was as follows: Trump, 35%; Kasich,16%; Cruz, 12%; Bush, 11%; Rubio, 10%; Christie, 7%; Fiorina, 4%; and Carson, 2%.
An ARG poll taken the day prior to the debate and with a margin of error of +/-5 percent had the candidates at similar percentages. Trump, 33%;  Kasich, 17%; Cruz, 10%; Bush, 9%; Rubio, 14%; Christie, 8%; Fiorina, 3%; Carson, 1%.
The outlier in the poll was Marco Rubio, but the poll was taken while Rubio was still reeling from a poor debate performance that was being shared all over the Internet. However, even Rubio's numbers stayed within the margin of error.
The poll had a small sample size of 418 likely voters, but was still more accurate than any of the polls with a larger sample size. It was conducted between Feb. 7-8.
On the Democratic side, it was a CNN/WMUR poll that came to the closest to predicting the final result.
Bernie Sanders trounced Hillary Clinton with the Vermont senator receiving 60 percent of the final vote and Clinton garnering only 38 percent.
With a margin of error of +/-5 percent, CNN and WMUR's final poll had Sanders at 61 percent and Clinton at 35 percent, both well within the margin of error. Like the ARG poll, the survey used a small sample size of 363 likely voters and was conducted between Feb. 4-8, right after the most recent Democratic debate.
Trying to predict the final vote totals of an election based on phone surveys has proven to be a difficult endeavor, particularly when there are a large number of candidates and a high percentage of voters who don't decide who their candidate is until the last minute. But they are still the most accurate snapshot we have of the mood of the electorate that we are capable of achieving before any votes have been cast.
And in these two particular cases, the polls turned out to be almost exactly correct.