A group of students at Stanford University are calling on Apple to do more to curb iPhone addiction.
The Stanford Students Against Addictive Devices (SSAAD) protested outside the Palo Alto Apple store over the weekend, holding signs with research and statistics that claim smartphone addiction "causes stress, harms relationships, and undermines productivity."
The students also passed out a flyer titled "Apple Holds Us Captive" which includes a list of demands for the tech giant, such as creating an app that would track phone usage and report patterns, allowing users "more fine-grained control" over their phone notifications, and developing a setting similar to airplane mode that would allow users to use their phones for "just calls, texts, and photos."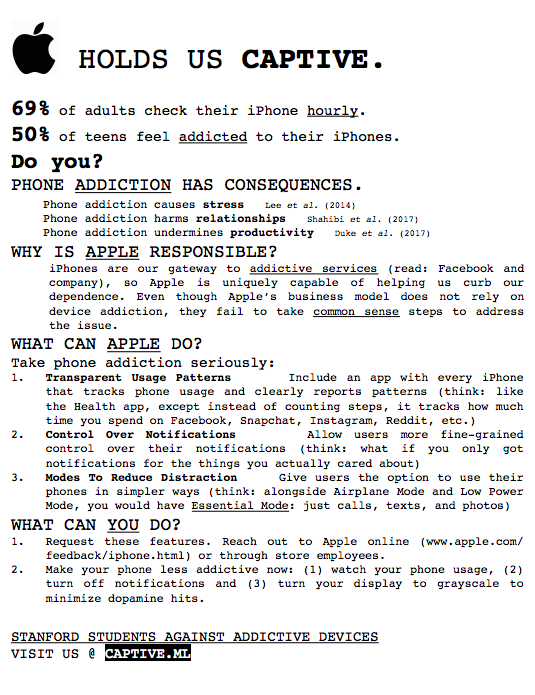 The group calls their solutions "common sense steps" and argues that Apple shares a unique responsibility as a "gateway to addictive services" to help college students "curb our dependence."
What do you think of their efforts? Give us your take in the comments section below!
Thank you for supporting MRCTV! As a tax-deductible, charitable organization, we rely on the support of our readers to keep us running! Keep MRCTV going with your gift here!