With all the talk of a possible return to the NFL for unemployed quarterback Colin Kaepernick, it doesn't seem like the reason for that possible return is because of any financial difficulties the divisive former football player might have.
Nike, the National Football League's (NFL) official uniform manufacturer, has come out with a brand new Kaepernick football jersey. But since Kaepernick isn't actually employed by any the NFL or any of its teams, the jersey shows no logos — besides the Nike logo, of course — and no team colors. It's simply a black jersey with white numbering and lettering, featuring Kaepernick's name on the back nameplate.
According to NBC Sports' Pro Football Talk website, the Kaepernick jersey was a "$150 item." I say "was," because the jersey is no loner available on Nike's website.
Here's an image of the page where Kaepernick's jersey used to be:

ESPN's website for "exploring the intersections of race, sports and culture," The Undefeated, noted that the jersey was of the "limited-edition" variety, which could be why the item is no longer listed on Nike's website. It actually might've sold out.
Last September, Kaepernick came out with his own jersey, independent of his partnership with Nike, and the item reportedly went "out of stock" shortly after release. That might be the motivation for Nike's move to make a non-NFL Kaepernick jersey of their own. While the public perception is that Nike is simply in the Kaepernick business to promote "social justice," they probably also saw how quickly Kaepernick sold jerseys on his own and wanted a piece of the pie.
Another somewhat funny aspect of Nike's pro-Kaepernick push is when you go to the sports apparel manufacturer's website and type "Colin Kapernick" in the search bar. Instead of possibly getting a list of Kaepernick-inspired items, or a notification saying 'your search matches no results," you're directed to specifically dedicated page where you can enter your phone number to be notified about "future Colin Kaepernick products."
Take a look: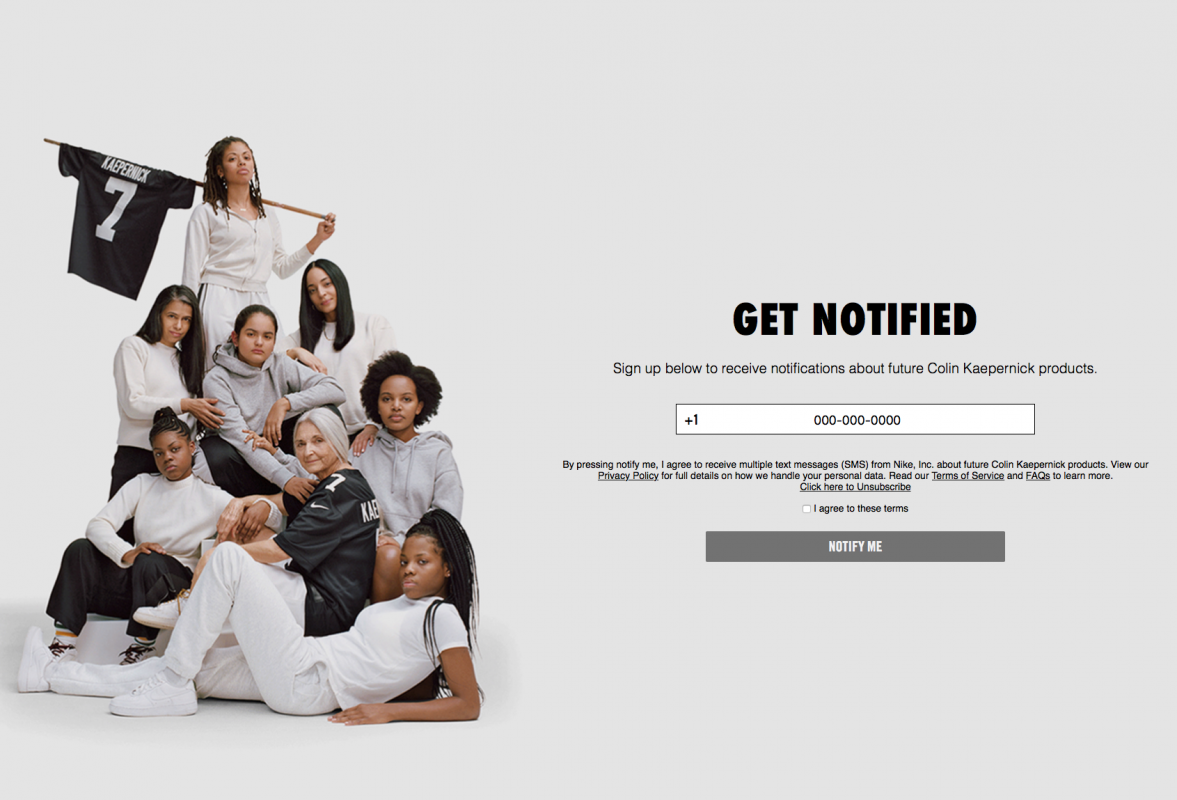 For everyone complaining that Kaepernick should have an NFL job, don't worry too much about the anti-police savior. His wallet is doing just fine.