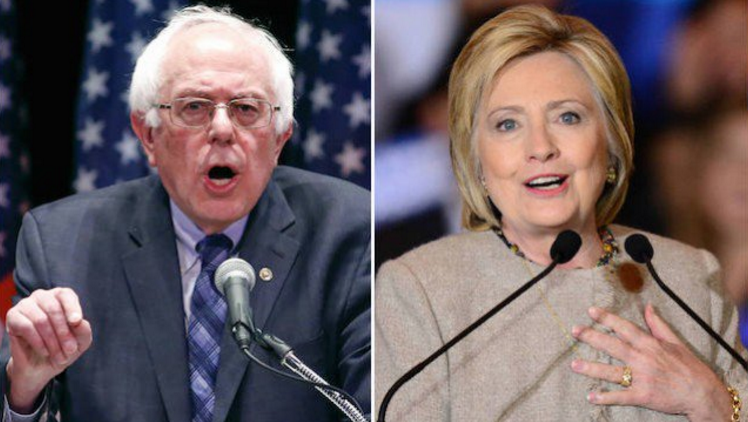 Image via Twitter
Vermont Senator Bernie Sanders won by a significant margin against rival Hillary Clinton in the New Hampshire Democratic primary Tuesday night.
Sanders took first place with 58 percent of votes, followed by Clinton with 40 percent and former Maryland governor Martin O'Malley with zero percent. 
During his victory speech in Concord, Sanders said that the voters of the Granite State have sent a clear message, "and that is that the government of our great country belong to all of the people and not just a handful of wealthy campaign contributors and their super PACs."
While he thanked and congratulated Clinton twice, he criticized the Democratic establishment and its Wall Street donors.   
"Tonight, we serve notice to the political and economic establishment of this country that the American people will not continue to accept a corrupt campaign finance system that is undermining American democracy," said Sanders. "And we will not accept a rigged economy in which ordinary Americans work longer hours for lower wages while almost all income and wealth goes to the top one percent."
He went on to say that he plans to impose a tax on Wall Street speculation.
"The greed and illegal behavior on Wall Street drove the economy to its knees. Now it's Wall Street's time to help the middle class," said Sanders.