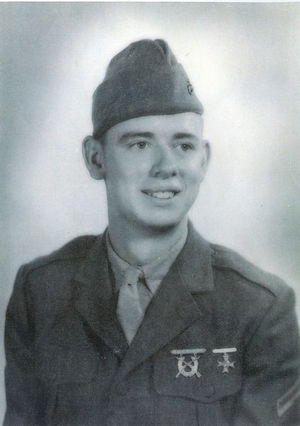 90-year-old World War II veteran Bill Larkin left high school during his senior year to join the war effort in 1943. He served with the U.S. Marines as a tank driver in places like Iwo Jima and Guam. He was only a month away from graduating, but he dropped out so he could enlist. Though he was technically unable to sign on, since he was 17 at the time, he was deemed "not-your-average" 17-year-old since he was already 6-foot-4.
When he returned to the States, he considered getting his diploma - but, the school said that he would have to enroll for a full semester just to take a single history course. Because being a part of that history obviously wasn't enough, right?
He decided it wasn't worth the effort. He married his high school sweetheart and eventually settled into a career as a supervisor for a construction company, where he worked until he retired.
So, 72 years after dropping out, Skiatook High invited him to receive an honorary diploma to recognize his service. He walked across the stage along with Skiatook's graduating class this past Thursday, though he wasn't quite sure what he would do with the diploma now.
"I do not know what I need a diploma now for; I am not looking for a job. I have done just fine without one," Larkin told the Claremore Daily Progress newspaper.