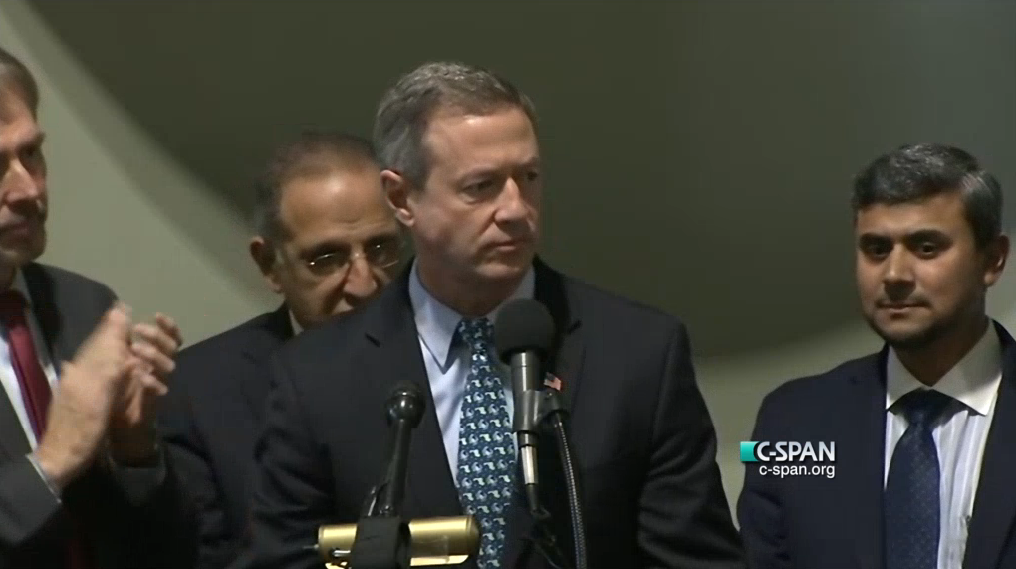 Democratic presidential candidate Martin O'Malley spoke at a mosque in Sterling, Va. on Friday to express his solidarity with the Muslim community and to condemn Republican presidential front-runner Donald Trump for his call to ban all Muslims from entering the United States.  
"It is easy for unscrupulous politicians or hate preachers… to turn us upon ourselves," said O'Malley. "But that sort of language that you hear from Donald Trump is not the language of America's future."
He argued that attacks carried out by Islamic extremists do not represent Islam any more than the church shooting by a white Christian in Charleston, N.C. represents Christianity.
"I know, and I know that our young people understand, that the tragic murders that took place in San Bernardino does not define Islam any more than that horrible murder that took place in Charleston defines Christianity," O'Malley said.
Listen to his remarks here.  
MRCTV Reader,
The liberal media are terrified of the truth, especially when it leads to uncomfortable questions about their own leftist worldview.
MRCTV is the multimedia division of MRC featuring original content and aggregated videos of the news, people, and events conservatives care about.
MRCTV relies on the support of our loyal readers (and video viewers) to keep providing the news and commentary that matter to the American people, not just stories that prop up the liberal agenda.
Make a donation today. Just $15 a month would make a tremendous impact and enable us to keeping shining the light where the liberal media are afraid to tread.
— The MRCTV Team
DONATE
Connect
Sign up for our MRCTV newsletter to receive the latest news.
Sponsored Links