The goalpost continues to move on a national anthem policy for the NFL.
After approving a new national anthem policy in May, the league required players and league personnel on the sideline to stand or remain in the locker room. The NFL players union then filed a non-injury grievance against the NFL's new national anthem policy, saying the NFL's policy "infringes on player rights."
A national anthem rule is yet to be enforced this NFL pre-season, as a standstill agreement between the two parties has been enacted as negotiations continue.
With the season opener coming on Sept. 6th, there's still no word on a resolution. NFL Players Association representatives met Monday with NFL representatives to discuss the national anthem policy but no final decision was reached.
Monday evening, the NFLPA released this statement on Twitter: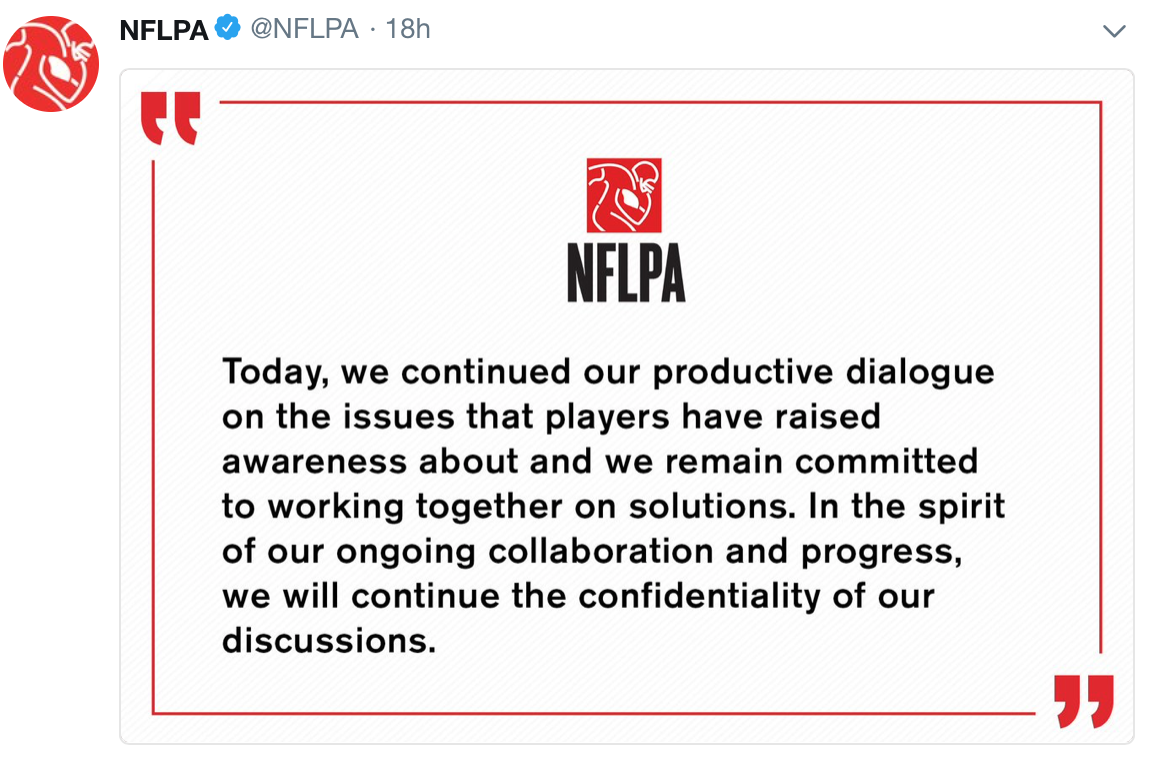 MRCTV Reader,
The liberal media are terrified of the truth, especially when it leads to uncomfortable questions about their own leftist worldview.
MRCTV is the multimedia division of MRC featuring original content and aggregated videos of the news, people, and events conservatives care about.
MRCTV relies on the support of our loyal readers (and video viewers) to keep providing the news and commentary that matter to the American people, not just stories that prop up the liberal agenda.
Make a donation today. Just $15 a month would make a tremendous impact and enable us to keeping shining the light where the liberal media are afraid to tread.
— The MRCTV Team
DONATE
Connect
Sign up for our MRCTV newsletter to receive the latest news.
Sponsored Links