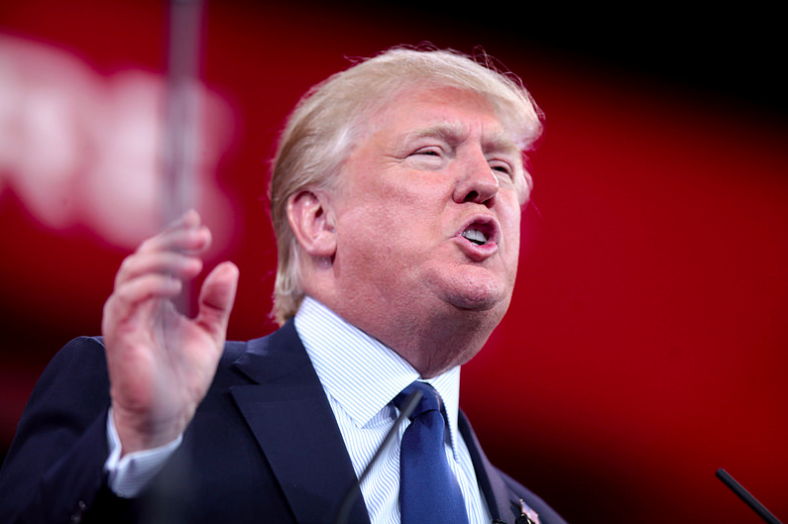 Image via Flickr / Gage Skidmore
According to a new Rasmussen poll, most Americans favor President Trump voicing his support for pro-democracy protesters in Iran and the harsh words he dealt the Iranian regime.
The poll finds that 36 percent of respondents think his response "has been about right," including calling the Iran regime "brutal and corrupt" for pocketing money, sponsoring terror, and depriving its people of basic human rights.  
Meanwhile, 17 percent say Trump has not been aggressive enough.
Just 27 percent say the President has been too aggressive. Twenty percent (20%) poll undecided. 
"By comparison, when pro-democracy reformers last took to the streets in Iran in June 2009, just five percent (5%) thought President Obama was too aggressive in his response," Rasmussen reports. "Forty percent (40%) said he had not been aggressive enough, but slightly more (42%) labeled his response as about right. Thirteen percent (13%) were undecided."
"Obama's response was limited at first to avoid the appearance of America trying to 'meddle' in the Iranian election, but under pressure from Senator John McCain and others, he became openly critical of the Iranian government's crackdown on the protestors," Rasmussen writes.
The White House on Tuesday criticized former President Barack Obama's "restrained" response to the 2009 Iran protests, saying that "the international community cannot sit silent [this time] as it did then."
Similarly, U.S. Ambassador to the U.N. Nikki Haley as she called for emergency meetings with the Security Council and the Human Rights Council said that the international community "must not make that mistake again."
Trump on Wednesday said that he has "such respect for the people of Iran as they try to take back their corrupt government."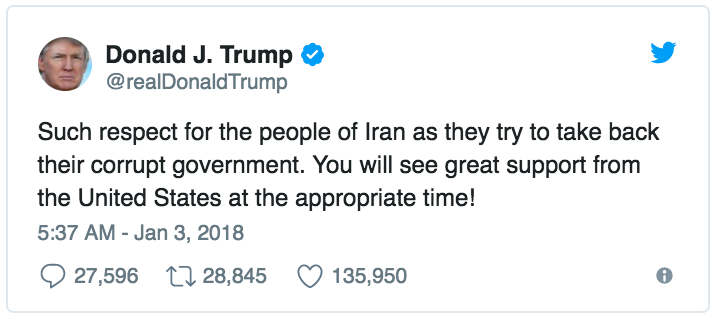 As he voiced his support for the protesters on Tuesday he again blasted the Iran nuclear deal, saying, "All of the money that President Obama so foolishly gave them went into terrorism and into their 'pockets.'"
"The people have little food, big inflation and no human rights," he went on. "The U.S. is watching!" 
Thank you for supporting MRCTV! As a tax-deductible, charitable organization, we rely on the support of our readers to keep us running! Keep MRCTV going with your gift here!