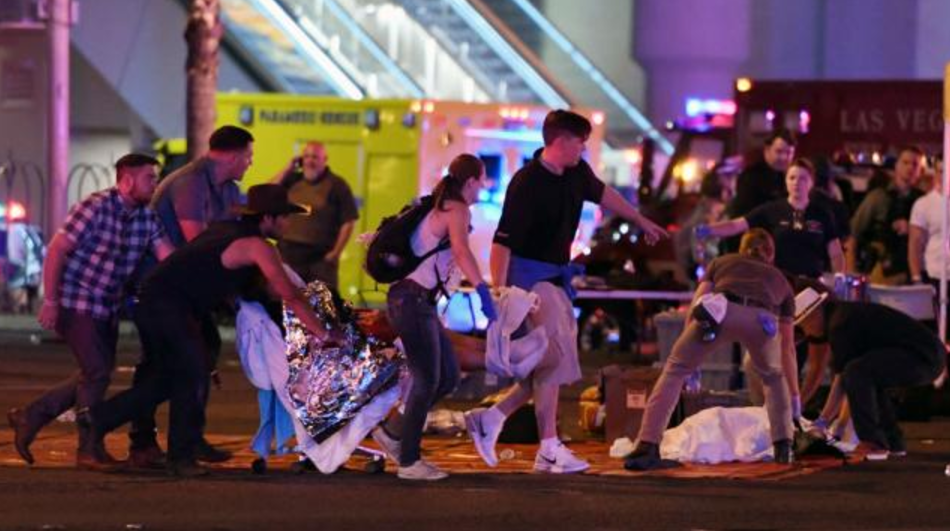 Image via Twitter
More Americans are less likely to attend big events after the mass shooting in Las Vegas, Nevada on Sunday that left 59 people dead and over 500 injured, according to a new Rasmussen poll.
According to the poll, 32 percent of American adults now say they are less likely to attend an event that attracts a large crowd, compared to 28 percent after the Manchester bombing in England in May that killed 22 people.
Even so, the poll results are encouraging, with over half of respondents (52%) who say the Las Vegas mass shooting will have no impact on where they decide to go.
Nine percent (9%) say they are more likely to go to big events now, asserting they will not be made afraid to leave their homes.
The investigation into the shooting in Las Vegas is ongoing.
The alleged shooter's girlfriend, Marilou Danley, arrived from the Philippines in the United States early Wednesday morning, to be interrogated by the FBI in Los Angeles as a "person of interest" in the case.
Thank you for supporting MRCTV! As a tax-deductible, charitable organization, we rely on the support of our readers to keep us running! Keep MRCTV going with your gift here!