Rather than face the very basic biological fact that unborn children are fully human from the moment of conception and deserve, at the very least, to be protected once their own distinct heartbeats can be picked up by an ultrasound monitor, abortion advocates online are already spreading dangerous lies about Georgia's recently signed "heartbeat bill," which bans most elective abortions once a fetal heartbeat can be detected at around 6 weeks.
One of the most prominent – and most heinous – myths being spread around about the bill is the outrageous claim that it would criminalize women for having miscarriages.
 
Not something Ive talked about a ton but like 1/4 people who become pregnant, I miscarried. I was racked with guilt wondering if I "did something" to "cause" it. If I didn't get enough rest or was too stressed. Under Georgia's new abortion law I could be facing jail time

— Bridget Todd 💁🏿 (@BridgetMarie) May 8, 2019

Here's a link to the bill so you can read it for yourself, but I'll go ahead and highlight the relevant parts below.
In the bill, the language makes a clear and very deliberate distinction between an "abortion," defined as "the act of using, prescribing, or administering any instrument, substance, device, or other means with the purpose to terminate a pregnancy with knowledge that termination will, with reasonable likelihood, cause the death of an unborn child," and a "spontaneous abortion," defined as "the naturally occurring death of an unborn child, including a miscarriage or stillbirth."
The bill also states verbatim that "any such act shall not be considered an abortion if the act is performed with the purpose of: (A) Removing a dead unborn child caused by spontaneous abortion; or (B) Removing an ectopic pregnancy."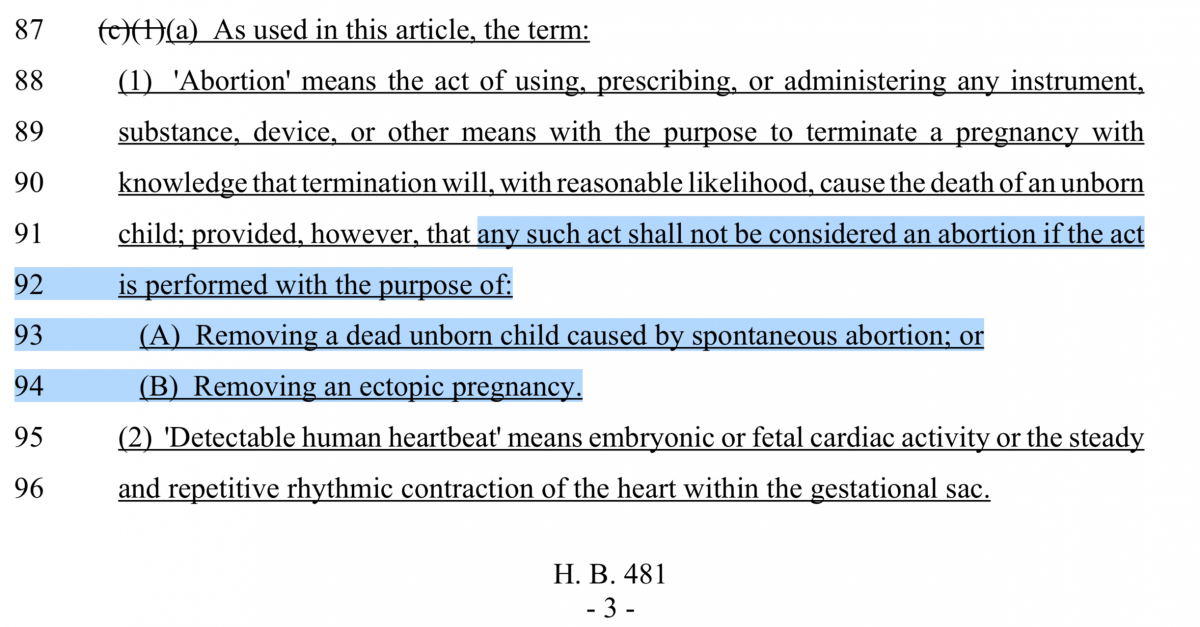 The English couldn't be more plain; however, that's not stopping pro-abortion advocates on social media of buying into the dangerous myth that the Georgia law would not only keep women from obtaining healthcare for miscarriages and ectopic pregnancies, but that they could actually be criminalized and face jail time for having a miscarriage.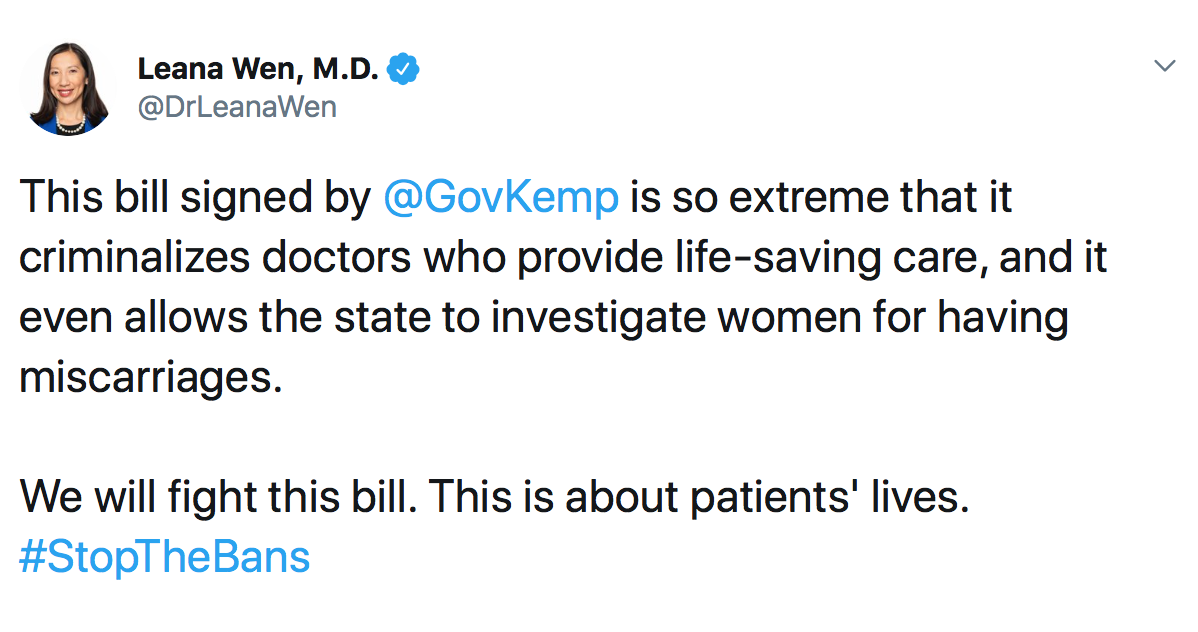 I suppose dealing in myths and fear-mongering is easier than having to acknowledge basic, provable science: that unborn children are distinct humans worthy of protecting at all stages, and that abortion takes a human life.