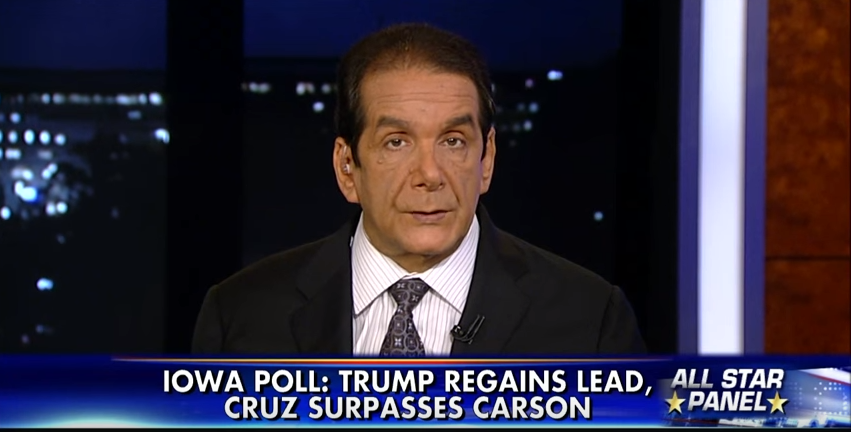 On Tuesday night's "Special Report," Fox News contributor and syndicated columnist Charles Krauthammer discussed GOP presidential contender Dr. Ben Carson and his recent drop in the polls.
He said that Carson's fall may be attributed to his lack of foreign policy expertise made apparent in the wake of the deadly terror attacks on Paris.  
"The rise of terrorism abroad has injured two candidates," Krauthammer began to explain. "Last year, it was Rand Paul, especially after the beheading of James Foley. Paul was hurt because of his ideology on intervention and how to deal with terrorism. Carson, now -- with a renewed interest in [terrorism due to] Paris -- because he clearly doesn't know anything about foreign policy, which can be a liability if you're running for the presidency."
Krauthammer suggested that Carson appears to be fading out of the race for the party nomination, meanwhile Texas Senator Ted Cruz and Florida Senator Marco Rubio are the two Republican candidates to watch. 
Listen to his remarks in the video clip below.