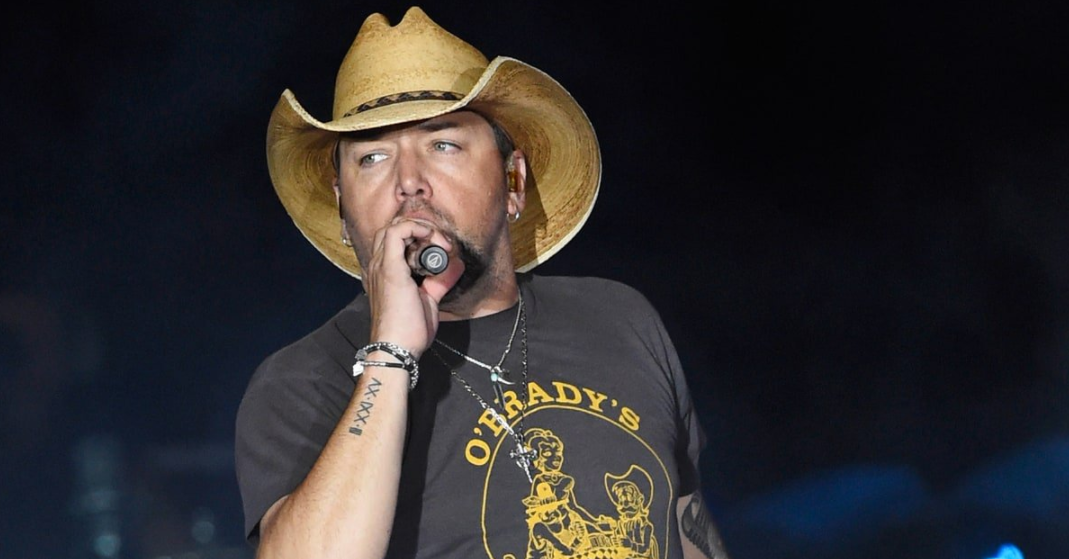 Image via Twitter
Country singer Jason Aldean is scheduled to perform in San Diego on Saturday, just days after the horrific mass shooting at the Route 91 Harvest Music Festival in Las Vegas, Nevada, on Sunday that killed 59 people and left 515 injured.
Aldean was on stage when shots erupted at the country music festival.
Video captures the moment he realized that the noise interrupting his performance was gunfire and shows him run off stage.
Aldean on Instagram Sunday night called the shooting "beyond horrific."
"Tonight has been beyond horrific," he wrote. "I still dont know what to say but wanted to let everyone know that Me and my Crew are safe. My Thoughts and prayers go out to everyone involved tonight. It hurts my heart that this would happen to anyone who was just coming out to enjoy what should have been a fun night. #heartbroken #stopthehate"
He followed up his post Monday night by calling for unity in the wake of the shooting.
"Over the last 24 hrs I have gone through lots of emotions. Fear, Anger, Heartache, Compassion and many others. I truely dont understand why a person would want to take the life of another," he said. "Something has changed in this country and in this world lately that is scary to see. This world is becoming the kind of place i am afraid to raise my children in."
"At the end of the day we arent Democrats or Republicans, Whites or Blacks, Men or Women," he continued. "We are all humans and we are all Americans and its time to start acting like it and stand together as ONE! That is the only way we will ever get this Country to be better than it has ever been, but we have a long way to go and we have to start now."
It is unclear whether Aldean plans to go through with the Saturday night performance at San Diego's Mattress Firm Amphitheatre.
He is also scheduled to perform at the Forum in Los Angeles County Friday night.
Thank you for supporting MRCTV! As a tax-deductible, charitable organization, we rely on the support of our readers to keep us running! Keep MRCTV going with your gift here!