An Ivy League professor at the University of Pennsylvania, referred to presidential candidate Ben Carson as a "coon," in a Tweet sent out, last week.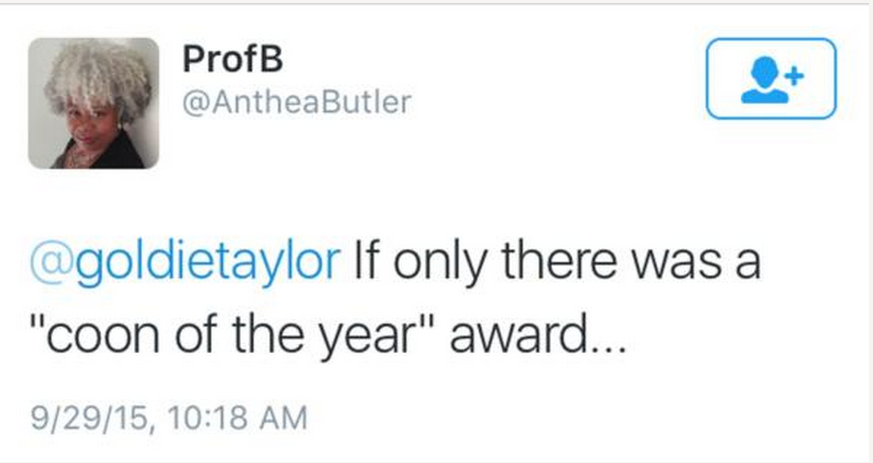 Religion studies professor, Anthea Butler, used the slur in response to a Tweet that cited   Carson's  statement that individuals have the right to fly the Confederate flag on private property, if they so choose.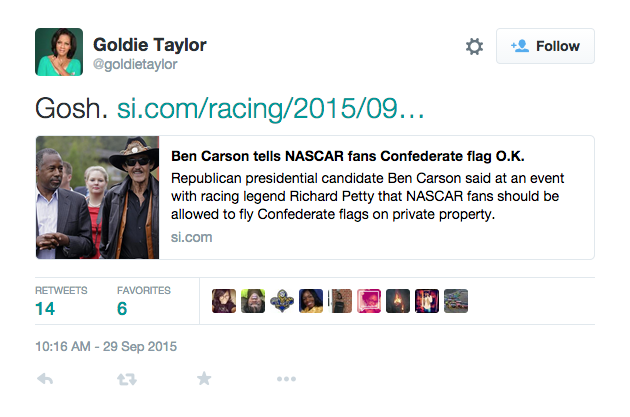 This is not the first time that Butler has posted racially charged statements on social media. In the wake of the Trayvon Martin shooting, Butler authored a blog post arguing that God was a "white racist."
It may surprise some that Butler hasn't been fired from her position, molding young minds at one of America's premier institutes of higher learning. But the University is more or less helpless in this case, since Butler has tenure and once bragged that she "can't get fired" and claimed that members of conservative media worship a God of "white supremacy." 
Hat Tip: Campus Reform