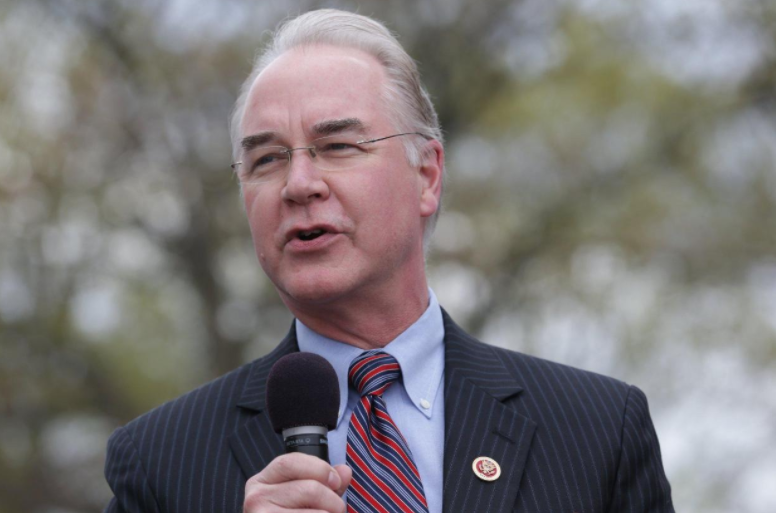 After President Trump signed a new executive order on Thursday defending religious liberty and freedom of speech for religious institutions, Health and Human Services (HHS) Secretary Tom Price issued a press release announcing his plans to challenge the Affordable Care Act's so-called "contraceptive mandate."
In his statement obtained by MRCTV, Price said that he welcomes the opportunity to "reexamine" the Obama administration's interpretation of the Affordable Care Act's preventive services mandate, which forced employers, including religious organizations, to provide their employees with access to contraceptives, sterilization, and abortion-inducing drugs. 
"We welcome today's executive order directing the Department of Health and Human Services to reexamine the previous administration's interpretation of the Affordable Care Act's preventive services mandate, and commend President Trump for taking a strong stand for religious liberty," reads the press release.
"We will be taking action in short order to follow the President's instruction to safeguard the deeply held religious beliefs of Americans who provide health insurance to their employees," writes Price.
Only "religious employers," meaning churches and other houses of worship, were exempt from the mandate under Obamacare. This did not apply to Catholic schools, universities, charities, hospitals, or other religious organizations. 
HHS did not specify what action they plan to take and when such action would take place, but conservatives can all agree that Trump's executive order serves as a step in the right direction toward protecting free speech and religious liberty for all. 
Thank you for supporting MRCTV! As a tax-deductible, charitable organization, we rely on the support of our readers to keep us running! Keep MRCTV going with your gift here
MRCTV Reader,
The liberal media are terrified of the truth, especially when it leads to uncomfortable questions about their own leftist worldview.
MRCTV is the multimedia division of MRC featuring original content and aggregated videos of the news, people, and events conservatives care about.
MRCTV relies on the support of our loyal readers (and video viewers) to keep providing the news and commentary that matter to the American people, not just stories that prop up the liberal agenda.
Make a donation today. Just $15 a month would make a tremendous impact and enable us to keeping shining the light where the liberal media are afraid to tread.
— The MRCTV Team
DONATE
Connect
Sign up for our MRCTV newsletter to receive the latest news.
Sponsored Links