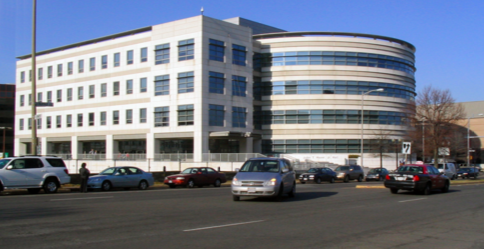 George Mason University President Angel Cabrera is defending the decision to rename George Mason's law school after the late U.S. Supreme Court Justice Antonin Scalia in the spirit of "diversity of thought," despite protests that the name change represents an endorsement of alleged "racism, sexism, and homophobia."
In an open letter that has garnered hundreds of signatures, Assistant Cultural Studies Professor Craig Willse wrote GMU's decision to rename the law school after Scalia is an "affront to those in our community who have been the targets of Scalia's racism, sexism, and homophobia."
Willse particularly took issue with Scalia's positions on affirmative action and abortion.
In a public statement addressing the controversy surrounding the name change, Cabrera wrote the law school was not changing its name to honor Scalia because of any ideology agreement with his views.
Cabrera wrote, "We are not endorsing his opinions on any specific issue. We are recognizing a man who served our country at the highest level of government for 30 years and who many experts of diverse ideological persuasions—from faculty colleagues in our law school, to his peers on the Supreme Court, to the president of the United States—consider to have been a great jurist who had a profound impact in the legal field."
"My position then was clear and has not changed: we must ensure that George Mason University remains an example of diversity of thought, a place where multiple perspectives can be dissected, confronted, and debated for the benefit and progress of society at large," Cabrera continued.  "Rejecting a major naming gift in honor of a U.S. Supreme Court Justice on the basis that some of us disagree with some of his opinions would be inconsistent with our values of diversity and freedom of thought."
Cabera also addressed concerns that the $30 million gift to the university includes $10 million from the libertarian Charles Koch Foundation to fund new scholarships. The Koch donation raised suspicions that the Koch brothers will exercise ideological control over the school.
Cabrera pointed out that the Charles Koch Foundation has given approximately $50 million to GMU over the past decade.
"To put things in perspective, that would amount to about 0.6 percent of our average annual budget over this period.  The suggestion that gifts of this magnitude can shape the ideology of the largest public research university in Virginia is farfetched to say the least."
"I take it as one of my most important responsibilities to protect the integrity of our academic enterprise. Our donors understand that, no matter how generous they may be, they will have no authority whatsoever in our faculty selection and promotion processes, our student admissions, or our curricular choices. If that's not acceptable to them, we simply decline the gifts," Cabrera said.